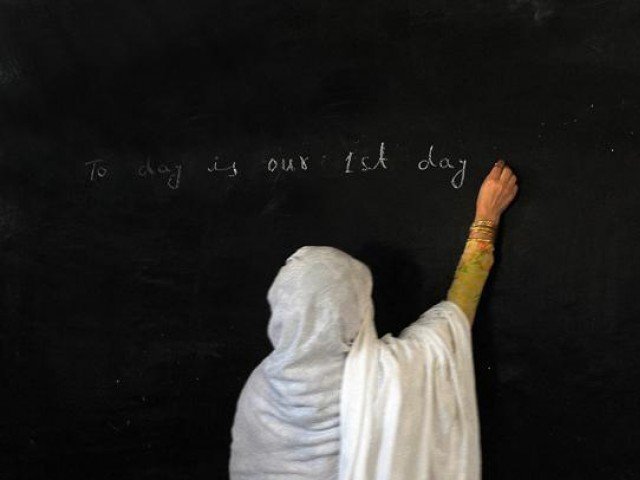 ---
JHELUM: Secondary School Education (SSE) Teachers in Jhelum on Sunday blamed the provincial government for delaying the regularisation of contractual SSE teachers and area education officers (AEOs) across the province.

Briefing the media on Sunday, SSE focal person Ahsan Elahi Shakir said that contractual teachers across Punjab have not been regularised even though they have been working their posts for the last six years.

The SSE teachers' representative said that as per the law, it was their right to be hired permanently after spending three years in the role.

He appreciated the Punjab government for its measures for improving education in the province but the government has been silent about regularising the services of SSE teachers.

Shakir said that the matter could have been disposed of through an executive order by the Punjab chief minister, but the government has dragged the issue for six years now.

Criticising the Provincial Education Minster Murad Ras, the official said that the minister is fully aware of the issue but he resorted to delaying tactics on different pretexts.

"The minister just keeps assuring SSE teachers through statements on the microblogging network Twitter that their issue will be addressed but never does anything practically," he alleged.

He said that the provincial minister has reportedly told teachers that everything has been affected by the novel coronavirus (Covid-19) but it did not stop the government from transferring and promoting officials in the education department recently.

Shakir demanded that the Punjab Chief Minister Usman Buzdar regularise SSE teachers and AEOs across the province by April 30 or else he warned that many legal issues may emerge which will neither be good for the government nor for the contractual employees.

Published in The Express Tribune, April 27th, 2020.