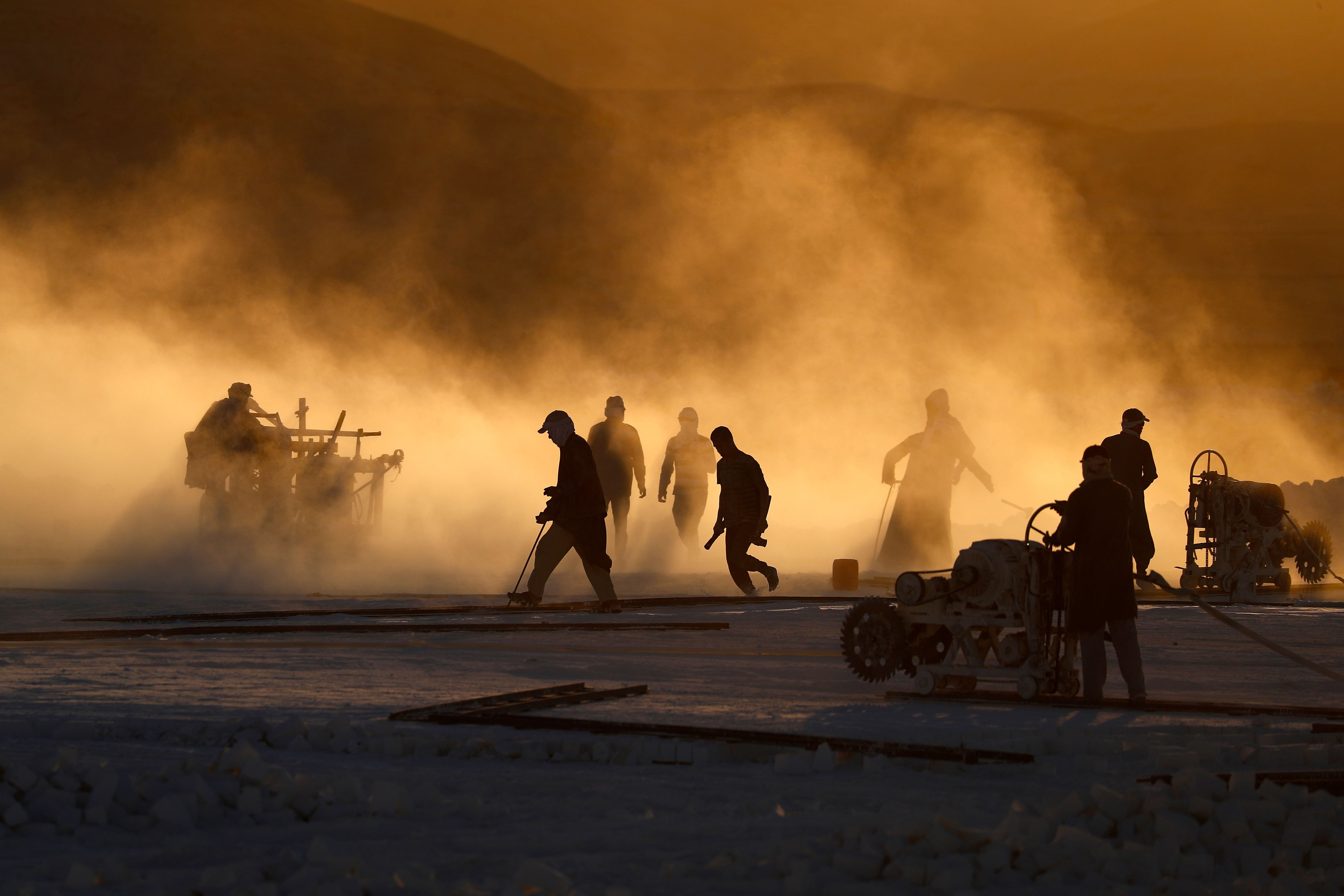 ---
ISLAMABAD: After nearly a mont's inactivity, construction work on development projects of the civic authority across the federal capital resumed on Sunday.

Moreover, the civic agency has also issued a new set of standard operating procedures (SOPs) for its offices to repone and other departments to function, especially those with outdoor work.

Work on construction projects of the Capital Development Authority (CDA) resumed as part of the 'smart lockdown' imposed in the federal capital. Among the projects on which work restarted on Sunday, included the arch-type overhead pedestrian bridge being built over Constitution Avenue in front of Pak - Secretariat.

The Heavy Mechanical Complex had won the bid to build the Rs39 million project. HMC had built the steel girders and other segments of the 50 metres-long bridge and the parts were then hauled to the site for assembly. However, work on building the foundation of the bridge was halted owing to the novel coronavirus (Covid-19) pandemic and subsequent lockdown.

As HMC started excavating the site on Sunday to lay the foundation of the bridge, officials now expect the complex to complete the project within a month.

SOPs issued

The CDA also issued SOPs for workers at construction sites and for streamlining official work in different departments, particularly the Human Resource Development Directorate.

Apart from streamlining work, the SOPs are aimed to bring discipline in all administrative spheres.

According to the newly-issued SOPs, all officers and officials will have to dispose of or process files within a minimum of two working days or a maximum of three working days. Failing this, disciplinary action will be taken against the delinquent officials.

Similarly, issues of unauthorised movement of files, violating the proper channels have been addressed. In the future, case files will be processed through proper channels by the relevant departments.

Furthermore, no file will be moved through un-authorised personnel, including staff of the Human Resources Directorate by hand. A procedure for diary and dispatch will be strictly followed.

Furthermore, all leaves, including leave to travel abroad, which were granted from the date of availing and till date which has not been availed, have been cancelled with immediate effect.

However, such leaves will be sanctioned in the future, but the applicant will have to specify the dates from which leave will start and end.

Moreover, the new SOPs further stipulate that posting transfer proposals shall only be initiated on the directions of the competent authority and not the individual.



Published in The Express Tribune, April 27th, 2020.
COMMENTS
Comments are moderated and generally will be posted if they are on-topic and not abusive.
For more information, please see our Comments FAQ