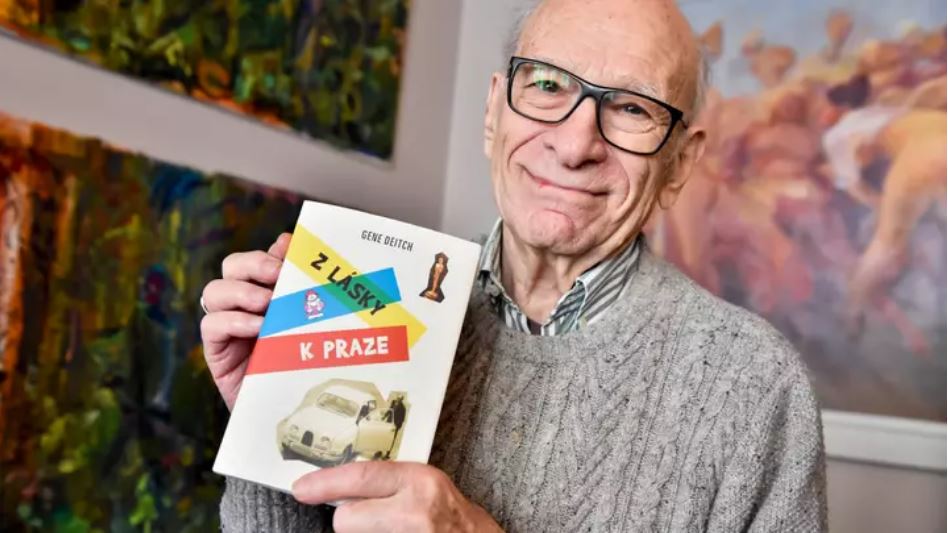 ---
Gene Deitch, the Oscar winning animator, filmmaker and illustrator behind the classic cartoon series 
Tom and Jerry
 and 
Popeye
 passed away at the age of 95, according to 
Ladbible.


The news was confirmed by his Czech publisher, Petr Himmel. Deitch's death was deemed unexpected. The artist was at his home in Prague on Thursday night, but no further details or cause of death has yet been provided.




He is survived by his wife, and his three sons from a previous marriage. All his sons have followed in their father and mother's footsteps to become cartoonists and animators as well.


Deitch was born in Chicago in 1924 but moved to California as a child. After a brief military career, he quickly made his name in the world of animation and began to receive recognition from those within his industry.
Deitch moved to Prague with his first wife and fellow animator Zdenka Najmanova in 1959. Whilst resident in the Czech capital, he created more than 70 animated movies, as well as seven television series'.


He also wrote a memoir about his life living as an American in Prague under the dictatorship of the Communist Party.




In the book called For the Love of Prague, he described his life as "the only free American living and working in Prague during 30 years of the Communist Party dictatorship."


Despite the fact that he was a US citizen living in the country, and making work for a worldwide audience, he said that the authorities never bothered or interfered with him during that time.
He even managed to direct 13 episodes of 
Tom and Jerry
, and some of the 
Popeye the Sailor
 series from behind the Iron Curtain.


However, that didn't the government them banning his film The Giants (Obri) in 1969 for the perceived criticism of the 1968 Soviet invasion of what was then Czechoslovakia.




In addition to the many awards, nominations, and accolades that he received during his career, he also received the Winsor McCay Award in 2004 in recognition for his long-standing contribution to the world of animated cinema.

Have something to add to the story? Share it in the comments below. 


COMMENTS
Comments are moderated and generally will be posted if they are on-topic and not abusive.
For more information, please see our Comments FAQ