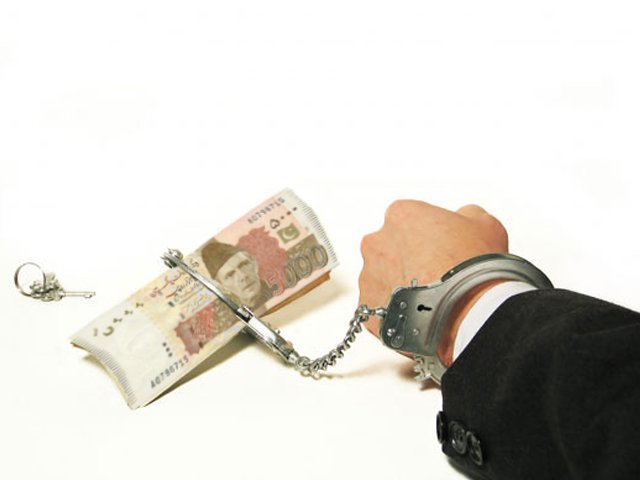 ---
LAHORE: The Punjab Anti-Corruption Establishment (ACE) has punished its own 10 employees on charges of record tampering and corruption. The employees facing action include a sub-engineer, inspectors and constables.

Sub-engineer Muhammad Fahim was arrested on suspicion of tampering with official records to benefit accused in corruption inquiries. After being found guilty in an inquiry, Fahim sought a bail. His four-day physical remand was taken from the area magistrate and all the required record was recovered from him.

Similarly, inspector Saeed Bajwa from Faisalabad and Asghar Farooq from Gujranwala were dismissed from service. The two inspectors not only tampered with the record in connivance with corruption accused but also did not seize key documents during raids. This led to bail of culprits and their subsequent release by courts.

A junior clerk of Sargodha division, Ishtiaq Ahmad, was suspended for aiding criminals and altering an investigation report.

ACE to introduce 'cost of investigations'

Meanwhile, two years of service of constable Allah Ditta and Arshad Javed were deducted in Bahawalpur division. They were accused of helping criminals involved in corruption in the agriculture department escape.

A bribe of Rs50,000 was recovered from his possession after the inquiry.

Stenographer Abdul Ghafar of Faisalabad region was suspended from service on the charges of changing a report during typing and not mentioning the complete quantity of goods recovered from culprits.

Whereas, constables Tanveer Pervaiz, Tahmina Yasmin and Amir Raza of Multan, Sargodha and Faisalabad were sacked for taking bribes. Punjab Anti-Corruption Establishment Director-General Mohammad Gohar Nafis said there was no place for corrupt people in the organisation and indiscriminate action was underway against such elements.

Published in The Express Tribune, February 5th, 2020.