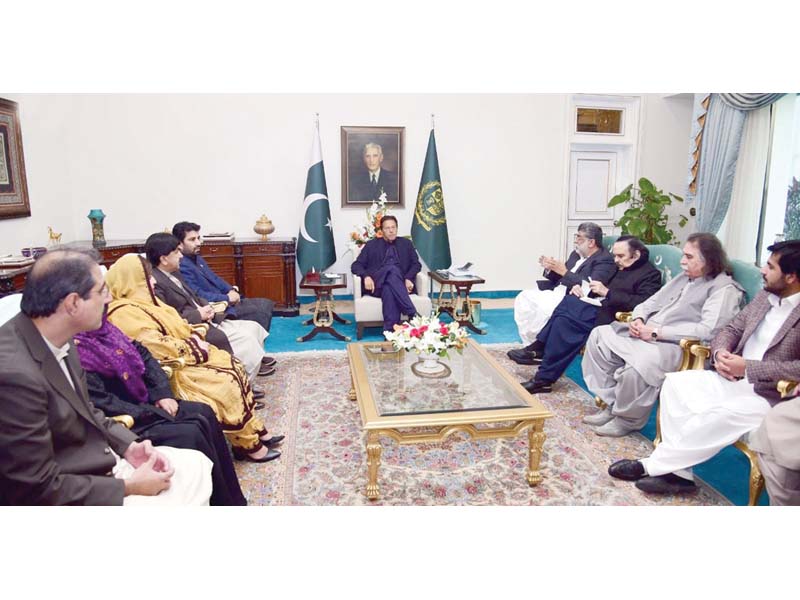 ---
ISLAMABAD: Prime Minister Imran Khan has said the federal government is determined to help the provincial government of Balochistan in every way in development and progress of the province.

"To improve lives of the people of Balochistan and to help them achieve social and economic progress is one of top priorities of our government," the premier said on Friday. He was talking to a delegation of Balochistan lawmakers led by the Pakistan Tehreek-e-Insaf (PTI) provincial chief Yar Muhammad Rind.

The delegation included National Assembly Deputy Speaker Qasim Khan Suri, MNA Mir Muhammad Khan Jamali, MNA Munawara Munir and MPAs – Mir Naimatullah Zehri, Sardar Babar Musakhel, Zahida Bibi, Umar Jamali, Naseeb Ullah Khan and Mubeen Khan Khilji.

During the meeting, the delegation told the premier about Balochistan's overall situation, development projects and the problems faced by its people. Each lawmaker briefed the premier about the issues faced by people of their constituency.

The PM asked the lawmakers to highlight problems in their areas and also play their role in resolution of these issues. He said after achieving economic stability, his government's next goal is to accelerate industrialization and provide more job opportunity to the young people.

"The economic stability and activities will also help young people of the province in getting more opportunities," he said. The PM said the federal government is also focusing on developing skills of the young people of Balochistan

"The poor people of the province will get relief from the government's Ehsaas Programme and Sehat Insaf Cards," the premier added.  "Ehsaas' is a social safety programme that aims to "reduce inequality, invest in people, and lift lagging districts". Sehat Insaf Card, on the other hands, is an initiative started by former PML-N government to provide free medical care to poor households.

Published in The Express Tribune, December 21st, 2019.