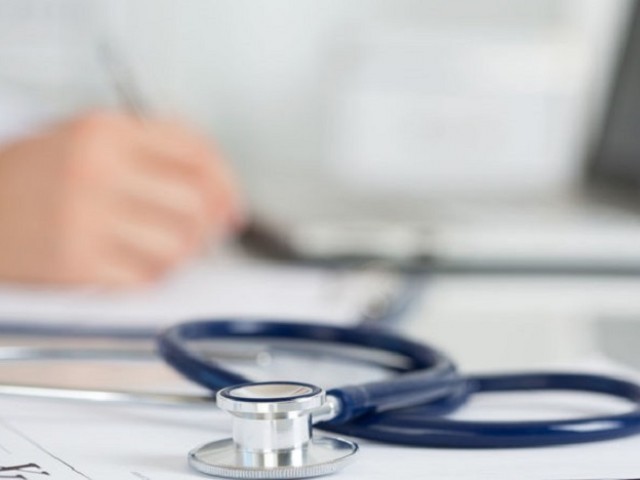 ---
KARACHI: A large quantity of bones was unearthed near the parking lot of an orthopaedic hospital in Nazimabad no. 3 on Wednesday, as labourers working for the Karachi Metropolitan Corporation dug up land for the construction of a bus stop. On being informed of the discovery, police reached the site and took the bones into custody. They later sent the bones to Abbasi Shaheed Hospital for examination.

According to a labourer who partook in the construction work, the bones included intact structures shaped as human hands, while some of the bones had metal rods attached to them.

Speaking about the incident, Nazimabad Police Station SHO Wilayat Hussain Shah claimed that the bones were buried by the administration of the hospital located near the construction site. The hospital administration has, however, denied the claim.

According to the hospital administrator, Nusrat Faheem, it is not the hospital's policy to dispose of bones by burying them. The amputated body parts and bones removed from the body are handed over to the patient's family members, who often bury them in graveyards, he clarified. The administrator further said that body parts and organs are removed and amputated almost daily at the hospital during surgeries, adding that bones are only removed if they are broken. An intact bone is never displaced and removed, he added.

He said, "The unearthed bones appear to be very old."

Faheem further revealed that police asked about the involvement of the hospital staff in burying the bones, at which he ruled out the possibility of bones ending up underground due to the staff's negligence and expressed ignorance of staff members being involved in the activity at an earlier time.

When contacted, Central District SSP Arif Asalm Rao said the initial report states that the bones were buried as medical waste, adding that hospitals used to dispose of waste in this manner in the past. He added, however, that no certain conclusions can be reached until the issuance of the final report.

Published in The Express Tribune, December 5th, 2019.
COMMENTS
Comments are moderated and generally will be posted if they are on-topic and not abusive.
For more information, please see our Comments FAQ