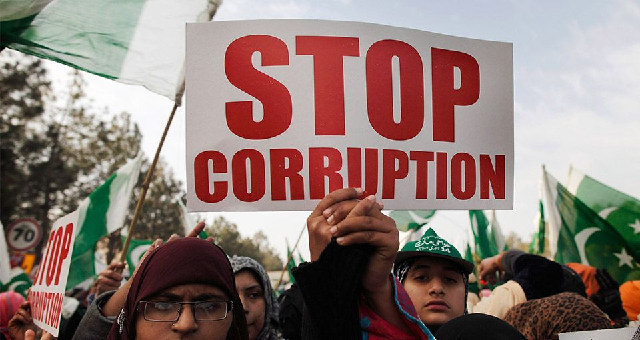 ---
LAHORE: A year after Pakistan Tehreek-e-Insaf (PTI) government came into power, Punjab is on course to reform its top anti-graft department to prevent and control corruption in the province.

According to the details, Director General Anti-corruption, Punjab, Gohar Nafees, has sent a laundry list of recommendations for departmental reforms, and amendments in law to revamp the body responsible for rooting out corruption from the province.

"We are in the process of overhauling the department," said Director General Anti-corruption, Punjab, Gohar Nafees.

Once reconfigured, the department is expected to deal with corrupt elements, who, for too long, have dodged the official bullet by hiding behind legal lacunas.

Under the current laws that govern the department, officers can provide relief to the accused. However, their authority to take action against actual culprits is limited and somewhat vaguely defined in the existing rule book.

As per the recommendations sent to the government, all inquiries will be conducted by a set of officers including, assistant director, deputy director, and the director. The move is aimed to improve the check and balance system within the department.

For the first time, the department will screen cases for credibility before probing them. The Anti-graft department will no longer be allowed to entertain cases outside of its scope.

Case of corruption and economic growth in Pakistan

On the long list of firsts, the department has also requested for special funds for investigations. The official fund, known as the Cost of Investigation will bring Rs 20,000 into the department's kitty for each new inquiry, while Rs 50,000, for the investigation that leads to the registration of FIR.

Previously, the department struggled with the scarcity of financial resources Investigating officers repeatedly sent requests asking for funds to investigate the cases. However

Interestingly, at a time when the federal government is preaching about financial austerity, the director-general's secret fund has also been increased to Rs 5 million.

Once implemented, the structural reforms will enable the department to address cases involving higher corruption on a priority basis over those deemed less pressing.

"We have designed an effective system to monitor larger cases on a priority basis over smaller cases," claimed DG Nafees.

Extra wish list

Other than the ambitious plan to restructure the provincial graft-buster, the department has also sent a long shopping list to the administration. According to sources familiar with the matter, the department has received the blessings of the provincial administration to acquire a brand new fleet of vehicles. The list includes 76 new cars for the department and its officers.  

Published in The Express Tribune, October 29th, 2019.
COMMENTS
Comments are moderated and generally will be posted if they are on-topic and not abusive.
For more information, please see our Comments FAQ