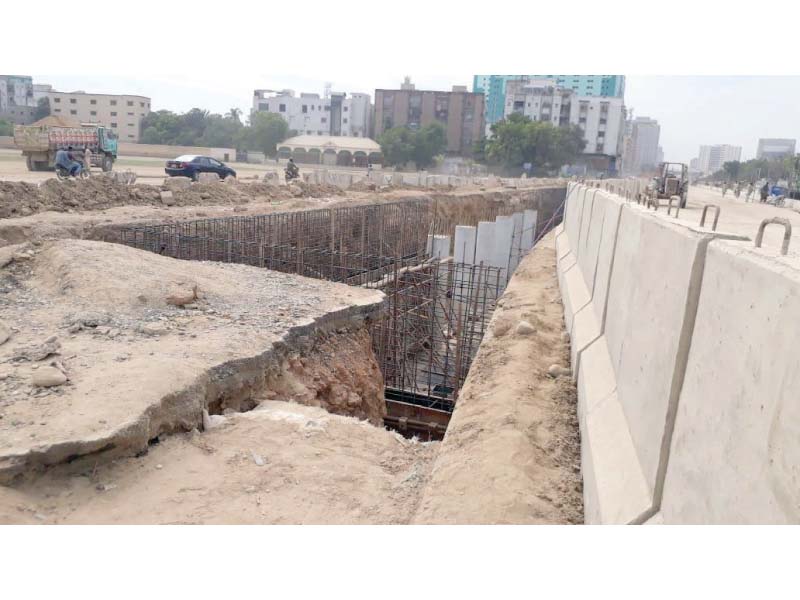 ---
KARACHI: Given the ongoing construction of Numaish Chowrangi underpass, the mourning procession for the Chehlum of Imam Hussain (RA) will be taking an alternate route. The rerouted procession, which will start from Nishtar Park and conclude in Hussainia Iranian, will also touch Karachi X-Ray Lab, Peoples Chowrangi, Preedy Street, Regal Chowk, Tibet Centre, Radio Pakistan, Lakshmi Building, Bombay Bazaar and Kharadar on its course.

"The long-standing development work at Numaish has rendered the original route unfeasible for the processions as it poses a security risk and isn't a safe terrain for children," said Syed Shabbar Raza, one of the procession organisers, while speaking to The Express Tribune.

Chehlum Processions: 6,000 cops to perform security duty

The construction of the underpass, which has remained a perennial issue in Karachi, has also previously been responsible for the rerouting of processions throughout the month of Muharram. But according to Sindh Infrastructure Development Company Ltd (SIDCL), all preparations for the Chehlum processions along with Numaish Chowrangi's roof work have been completed. "Although there's some work going on at MA Jinnah Road, we've barricaded it to ensure safety of the route and the organisers can let the procession pass through Numaish Chowrangi and MA Jinnah Road" told a relevant SIDCL engineer.

However, another SIDCL engineer on the basis of anonymity revealed that Commissioner Karachi, DC Karachi, police officials and rangers had inspected Numaish Chowrangi with the procession organisers. After inspection, police officers expressed their apprehensions about the narrow passages being unsafe and inadequate for the procession and left the final decision to the organisers.

Phase-1 of the federal government's Green Line Bus Project, Numaish Chowrangi Underpass, still remains a distant reality amid the differences between Sindh and federal government over the project's design. According to the proposed plan, the roof work of the underpass was to be completed five months ago and had the project followed its timeline, the entire project would've been completed by September of this year.

Safe and sound: Chehlum proceeds without incident

Nevertheless, the federal government has been unable to implement the project according to the announced schedule due to certain reasons. According to relevant engineers from SIDCL, the carpeting work at Numaish Chowrangi is likely to be completed after the Chehlum and the road from Britto Road to Shahrae Quaideen will be opened for traffic from November 15. Whereas, Numaish Chowrangi and MA Jinnah Road will be opened for two-way traffic by December of this year; completing the entire project by the year 2020.

Published in The Express Tribune, October 20th, 2019.
COMMENTS
Comments are moderated and generally will be posted if they are on-topic and not abusive.
For more information, please see our Comments FAQ