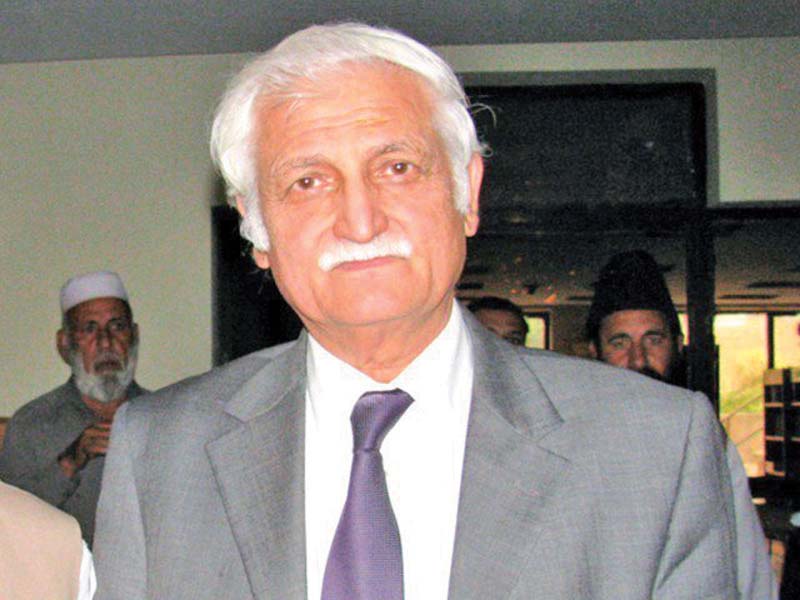 ---
When powers of the president to send a government packing were abolished by the parliament, anti-democracy forces found other parts of the Constitution to use against elected governments.

This was suggested by former Pakistan Peoples Party (PPP) Senator Farhatullah Babar while addressing a seminar on 'Challenges to Democracy in Pakistan'. The seminar had been organised by the Shaheed Bhutto Foundation in SZABIST in Islamabad on Friday.

He continued that there was a perception that civilians were a security risk which was undermining democracy in the country.

He conceded that major political forces of the time had signed a 'Charter of Democracy' and took measures during the past two democratically elected regimes to tackle overt threats to democracy.

However, he said that ever since democracy in the country was facing a series of hidden threats.

He elaborated that after the parliament did away with powers of the president to send a government packing under Article 58-2B of the Constitution, anti-democratic forces resorted to using Article 62 and Article 63 of the Constitution to disqualify elected prime ministers.

The disqualifications of Yousaf Raza Gillani and Nawaz Sharif, Babar pointed out, are examples of how anti-democratic forces found new tools in the Constitution to serve their purposes.

He said that it was strange that Article 62 and Article 63 of the Constitution were always applied against civilian rulers but never against dictators.

The senior PPP leader said that anti-democratic forces were criticising the 18th Amendment to the Constitution and the seventh National Finance Commission (NFC) Award on the pretext that these measures had curtailed powers of the federation.

He also mentioned that the courts had granted authority of three major public hospitals of Karachi to the federal government although health had been deemed a provincial subject under the Constitution.

Babar called for collective efforts to reject the perceptions which undermine democracy and called for making Pakistan a welfare-driven state instead of the security-driven state.

Published in The Express Tribune, October 19th, 2019.
COMMENTS
Comments are moderated and generally will be posted if they are on-topic and not abusive.
For more information, please see our Comments FAQ