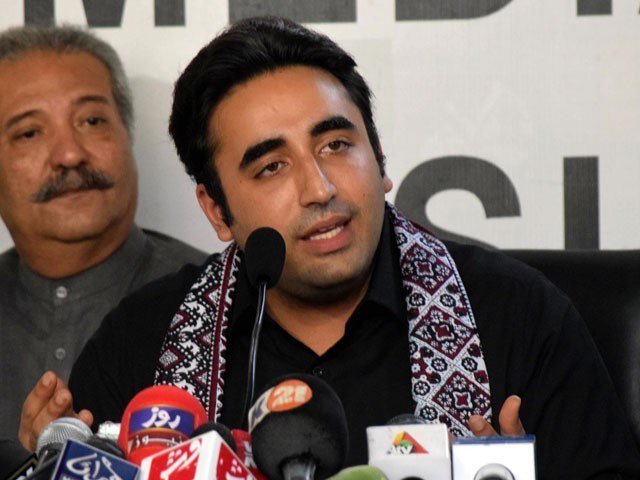 ---
The Pakistan People's Party (PPP) on Friday decided to challenge the 'rigged' by-poll results for Sindh Assembly constituency PS-11 (Larkana-II) a day after a joint candidate – supported by the ruling Pakistan Tehreek-e-Insaf (PTI) – clinched a shock victory.

Grand Democratic Alliance (GDA) candidate Moazzam Ali Khan Abbassi won the seat.

GDA win in Larkana shocks PPP

According to unofficial results, Abbasi bagged 31,557 votes, while PPP's Jameel Ahmed Soomro secured 26,021. The GDA's candidate also enjoyed the support of Jamiat Ulema-i-Islam Fazl (JUI-F).

In a series of tweets, Bilawal said the truth could not be hidden and that his party would expose this "selection".

We will challenge this rigging at every forum. The truth can't be hidden. We will expose this selection. We will have a re-election and take back this seat. 5/5 #PS11

— BilawalBhuttoZardari (@BBhuttoZardari) October 17, 2019

The PPP leader said he was proud of his party workers for "fighting an honourable election," which he claimed they did "despite immense pressure from the establishment".

The Election Commission of Pakistan (ECP) had set up 138 polling stations in the constituency of 152,614 registered voters including 83,106 male and 69,598 female voters.

Out of 138 polling stations, 20 were declared highly sensitive and 50 sensitive.

Bilawal rallies to gain support for Larkana by-election campaign

"Since morning, media was reporting women voters were threatened to vote for GDA. Despite our pleas, [the] ECP did not take notice," lamented Bilawal.

On polling day, Rangers took over the inside of polling stations. harassed our women voters, threw out our polling agents, and deliberately slowed polling. Women polling stations where PPP preforms well were purposely started hours late. 2/5 #PS11

— BilawalBhuttoZardari (@BBhuttoZardari) October 17, 2019

The PPP chairman further claimed: "Our candidate was not even allowed inside polling stations. We kept asking ECP to intervene but its malafide intent was apparent in its silence."

The seat in the traditional PPP bastion had fallen vacant after GDA's MPA Moazzam Ali Khan Abbasi was de-seated for failing to declare his assets following a petition filed by PPP's Nida Khuhro.

The rift between the government and the PPP escalated recently after arrests of the party's top leadership in corruption cases.