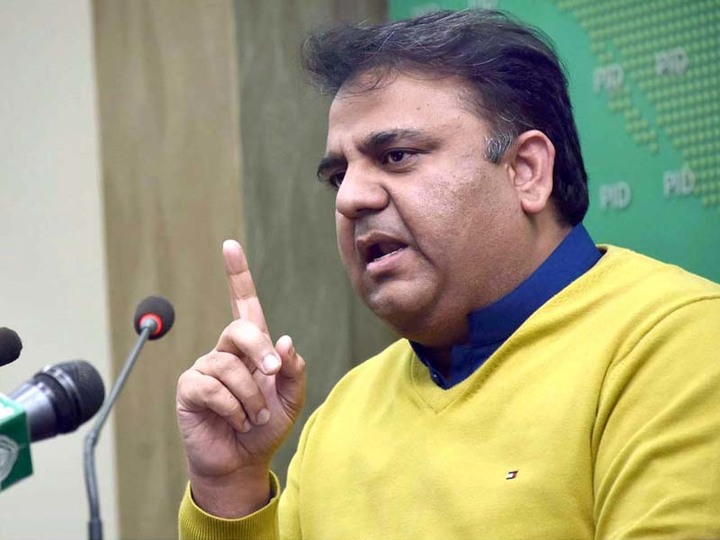 ---
Science and Technology Minister Fawad Chaudhry stays in the headlines – for one reason or the other – or to be precise – for one statement or the other.

In the latest statement on Tuesday, which went viral on electronic and social media instantly, he said, "People should not expect the government to provide jobs."

"If you start looking up to the government to give jobs to everyone, then the entire framework of the economy would collapse," the minister said while speaking at the 2nd PEC Deans International Conference on Globalization of Engineering Education and Practice in Islamabad.

"The government is planning to do away with 400 departments … everywhere in the world, governments are shrinking in size [means they have few departments]," Fawad said at the event where President Arif Alvi was the chief guest.

Trolls keep Fawad Chaudhry on a tight leash

"It was the mindset of the 1970s which believed the government would provide jobs," he said while referring to the nationalisation policy of Zulfikar Ali Bhutto, the then prime minister.

"The vice chancellors present here should make people realize this fact that you cannot expect the government to provide jobs," he added.

The statement immediately went viral as TV channels flashed it across their screens as breaking news.

Social media also joined in as users reminded the government of its promise of creating tens of thousands of jobs after coming to power.

After receiving considerable flak on electronic and social media, the minister took to Twitter to "clarify his statement", saying his statement had been taken out of context.

"I'm surprised how my statement was taken out of context and flashed [on TV screens]. I had said that private sector and not the government provides jobs. The government creates environment condusive for jobs, but it cannot give job to everyone," he wrote on the popular microblogging site.


حیران ہوں ہر بیان کو کیسے سیاق و سباق کے بغیر سرخی بنا دیا جاتا ہے، کہا تھا نوکریاں حکومت نہیں پرائیویٹ سیکٹر دیتا ہے حکومت نے ماحول پیدا کرنا ہے جہاں نوکریاں ہوں یہ نہیں کہ ہر شخص سرکاری نوکری ڈھونڈے

— Ch Fawad Hussain (@fawadchaudhry) October 15, 2019


Ahead of last year's general elections, the ruling party had launched its ambitious manifesto titled 'Road to Naya Pakistan' and promised to provide 10 million jobs, five million low-cost housing units, recovering looted national wealth parked in offshore tax havens, building dams, including the Diamer-Bhasha dam, carving a province out of Punjab in the South Punjab region and broad-based accountability.
COMMENTS
Comments are moderated and generally will be posted if they are on-topic and not abusive.
For more information, please see our Comments FAQ