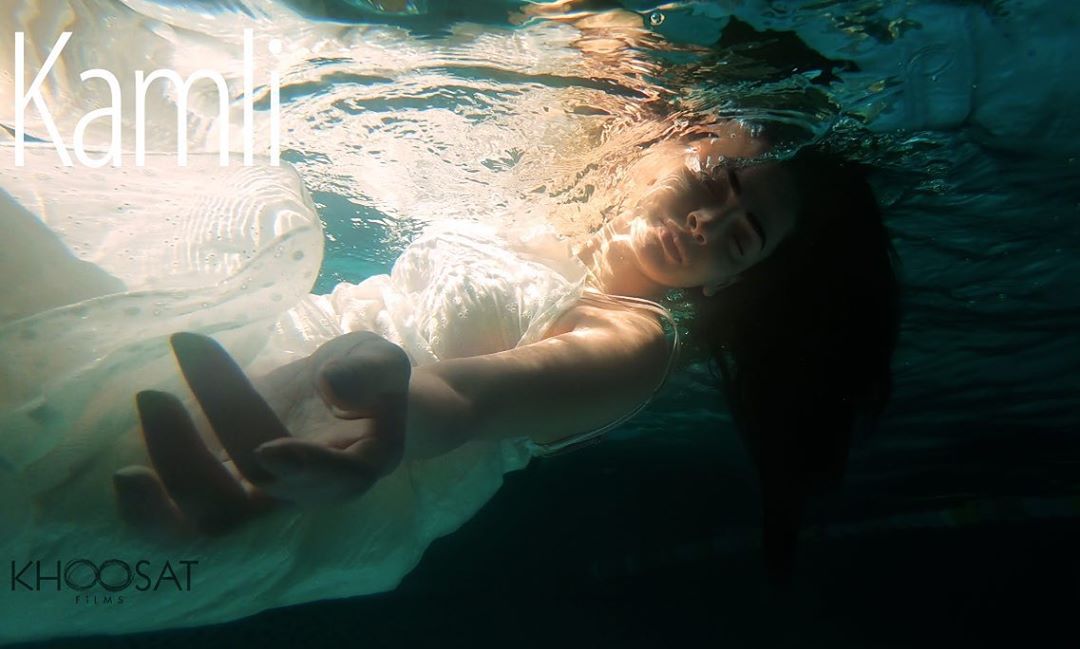 ---
Sarmad Khoosat knows his craft. The actor and director has had his fair share of accolades and recognition. His latest project Zindagi Tamasha was recently screened at Busan Film Festival and also managed to bag an international nomination prior to its release.

However, Zindagi Tamasha isn't the only thing Sarmad is particularly excited about. His upcoming directorial Kamli is a star-studded affair; a tragic love story with Saba Qamar, Sania Saeed and Hamza Khawaja leading the cast.




Talking to Variety, Sarmad spilled the beans about the film saying, "A tragic love story at heart, Kamli is going to be a fresh mix of a rustic setting captured in a contemporary, universal sensibility."

He added, "Unlike other films of the genre, Kamli is not only going to depict the vibrancy and humour of rural Punjab but also its poetic lyricism and love-lore in an international film aesthetic."

Sarmad's Zindagi Tamasha, on the other hand, aims to tackle a sensitive topic and hopes to bring forward the idea of tolerance, as he explained. The trailer of the film was released a few days ago and it definitely had everyone's attention.




Explaining why he decided to make a film on a 'taboo topic', he Manto star said, "What was most important to me was exploring the idea of tolerance, not just for others (to allow people to exist the way they are) but also one's self. And this is where the concept of shame, need for approval etc, come in. I've been in situations where I have felt I should've been more tolerant of others and more accepting of my own self."

Zindagi Tamasha is all set to release in Pakistan in January 2020, after its festival run.




Speaking about the current state of the Pakistani film industry, Sarmad agreed that the last 20 years have brought a lot of change. "The misfortune with our industry in the 1980s and 1990s was that it did not cater to a wider audience. But the last two decades have seen a nice variety of films come out; the revival of Pakistani cinema."

Sarmad feels that, in Pakistan, it is hard to get financial support for films that are out of the genres of comedy or romance. "The mainstream is governed by commerce, but a very interesting parallel cinema has also made its space with films like Moor (which was screened at Busan), Cake, Laal Kabootar and even my first film Manto," he continued. "The challenge is getting financial support for genres beyond comedy or romance."




Since the Pulwama attack, tensions between India and Pakistan have been high, putting a strain on cultural exchanges between the countries. India has banned Pakistani artists from working in the country, while Pakistan has banned Bollywood films and Indian content from being aired on television or in cinemas.

Sarmad thinks this has helped the Pakistani film industry grow and local content to take the center stage. "The absence of Indian films has highlighted just how nascent the Pakistani industry still is," the film-maker concluded.

Have something to add to the story? Share it in the comments below.