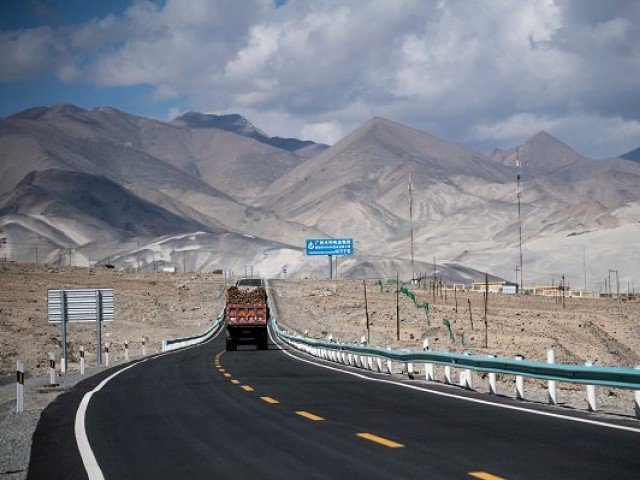 ---
ISLAMABAD: Federal Minister for Planning, Development and Reforms Khusro Bakhtyar has vowed timely completion of China-Pakistan Economic Corridor (CPEC) energy projects including Gwadar port for the development and prosperity of the country.

"We want to lay a strong foundation for sustainable economic growth and stability of the country," the minister said, while addressing a press conference at Press Information Department (PID) in the federal capital on Sunday.

He said Prime Minister Imran Khan's upcoming visit to China would further bolster bilateral trade and economic ties between the two friendly neighbours.

Bakhtyar noted during the premier's visit, expansion of CPEC framework including cooperation in agriculture, livestock, industrial and socio-economic sectors would be discussed.

He maintained that China is a strategic partner of Pakistan and bilateral partnership between the two countries would continue to touch new heights in future.

"It is in this backdrop that PM Imran is visiting China to further promote bilateral trade and commerce exchange," he said.

He said CPEC offered enormous potential to boost national economy and reduce poverty and added that the pace of projects under the CPEC had accelerated after the incumbent government came into power.

Bakhtyar stated that a new electricity project of 4,300 megawatts was in pipeline while, 2,500MW power project was underway and would be completed within the stipulated time.

PM Imran leaves for three-day China visit today

"The government is primarily focusing on Gwadar port and the issue of providing 300MW electricity to the city has also been resolved," he said.

He said that Gwadar Master Plan had also been approved by the current government in the cooperation with the Balochistan government.

The minister informed the media that 19 Chinese companies were ready to invest in different sectors in Gwadar.

On the recent relocation of Chinese industrial units, the minister said that the government had evolved a strategy to complete special economic zones on priority basis to provide a friendly business environment to the foreign investors.

Bakhtyar mentioned that the cabinet had approved CPEC Authority to expedite work on all major projects of national importance.

He mentioned that China would advise on the transfer of technology and human resource to Pakistan as it had expertise in reverse engineering and capacity building of workers.

The minister observed that the government wanted to increase the production of steel at local level and had sought assistance from China for the purpose.

Bahktyar noted that the government would follow the Chinese model for poverty alleviation on a larger scale.

"We want to follow the Chinese strategy as they alleviated 700 million people from poverty in the past few decades."

He said the government had planned to start a project of 30 new hospitals and up gradation of medical institutions in the country.
COMMENTS
Comments are moderated and generally will be posted if they are on-topic and not abusive.
For more information, please see our Comments FAQ