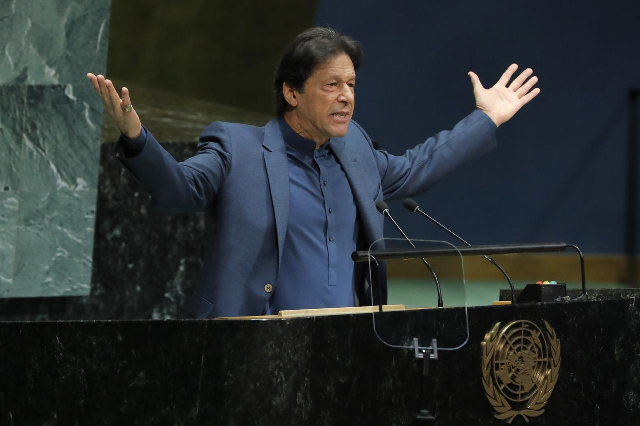 ---
[fbvideo link=""]

Renowned Muslim scholar Maulana Ahmed Akoo on Thursday lauded Prime Minister Imran Khan's speech at the 74th session of the United Nations General Assembly (UNGA) in New York, thanking him on behalf of the entire Muslim ummah.

Hailing from South Africa, Maulana Akoo, in his video message praised the powerful speech of PM Imran and said that he presented a strong case for Muslims all over the world at the UNGA.

"My message to you is that you've touched the hearts of millions of Muslims across the globe," he said.

Balochistan CM Kamal lauds PM Imran Khan's UNGA speech

Maulana Akoo also thanked premier Imran for highlighting the plight of many Muslims around the world and said that the speech gave him a 'great sense of hope' by shedding light on the 'myth of radical Islam'.




"The bravest and the most courageous of actions that can be undertaken by a Muslim is when the word of truth is spoken against oppression and against the opposition - and that is exactly what you [PM Imran] have done," he said.

The scholar also praised the premier for giving a voice to the 'sensitivities of the Muslims,' adding, "Love, respect and honour for the blessed Prophet (PBUH) is something that resides in the heart of every single believer."

He ended the video by officially inviting PM Imran to visit South Africa.