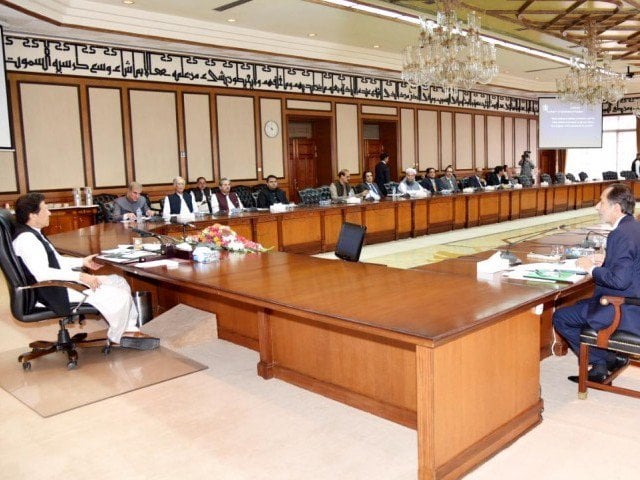 ---
ISLAMABAD: The federal government under the chairmanship of Prime Minister Imran Khan Tuesday approved Pakistan's first e-commerce policy.

PM Imran said that e-commerce played a pivotal role in the development of a country and was a source of employment for the youth.

Sources added that the policy would help increase exports and strengthen digital economy.

The policy will enable PayPak to process card-not-present (CNP) transactions domestically and internationally for online businesses.

Under the new e-commerce policy, PayPak will be able to process CNP transactions domestically. For international transactions, the possibility of co-badging of PayPak with international card payment solution providers will be explored by the State Bank of Pakistan (SBP) to allow its use by Pakistanis in other countries.

The SBP will introduce guidelines on banking services for operating online merchant accounts to make them attractive for local online platforms and retailers. It will be mandatory for online businesses to maintain a physical address in Pakistan. According to the guidelines, marketplaces will follow a code of conduct. The National Single Window Act will be promulgated for making the window function.

The Federal Board of Revenue (FBR) will develop the necessary infrastructure and technical capabilities to impose levies and collect customs duty and other taxes on e-goods. Online businesses will be registered with the Securities and Exchange Commission of Pakistan (SECP).

Apprising the cabinet about the new channel, PM Imran said that it would be launched soon in cooperation with Turkey and Malaysia and would impart true teachings of Islam and avert the negative propaganda about the religion.

Warning the hoarders of strict action, the premier directed the authorities to control the prices of flour.

Later, addressing the media, Special Assistant to Prime Minister (SAPM) on Information and Broadcasting Firdous Ashiq Awan said that the prime minister told the cabinet members about his meetings with the world leaders wherein he had apprised them about the Indian atrocities in Occupied Kashmir and expressed his gratitude for raising their voice in favour of Kashmiri people.

She further said that PM Imran had issued directives to take stringent measures to control dengue.

The SAPM said that the premier was briefed on the performance of Pakistan Citizens Portal where he was told that more than 1.1 million had people registered with the portal and percentage of addressing complaints in federal and KPK was 92 and 87 respectively.

Commenting on the reports of her being switched from the ministry, Firdous noted that the prime minister had expressed full confidence in her and those spreading rumors would be disappointed.