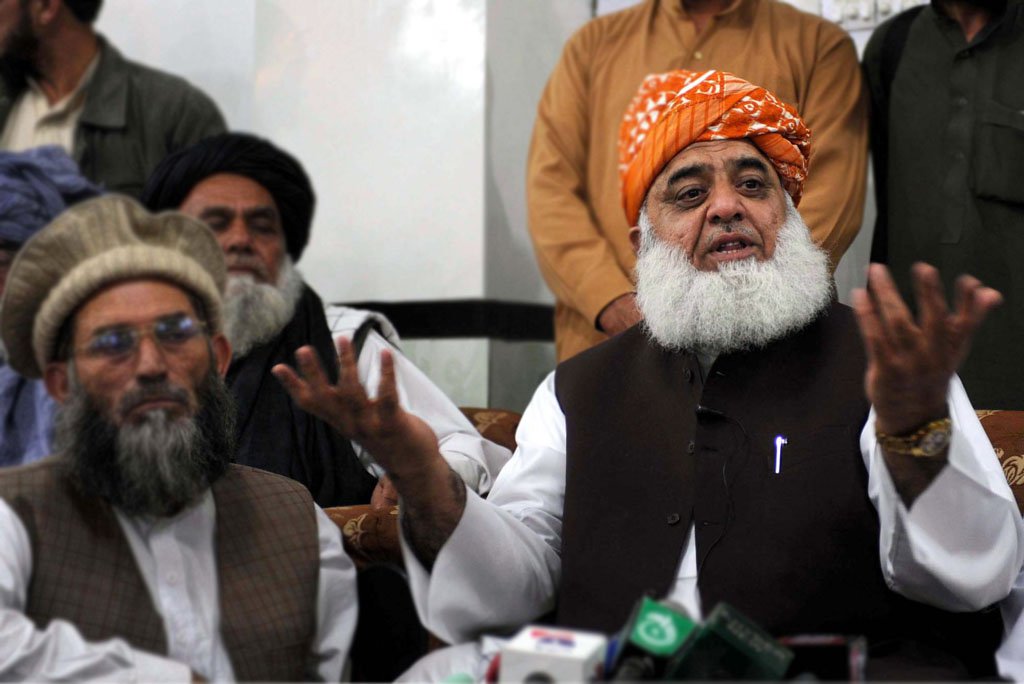 ---
ISLAMABAD: Jamiat Ulema-e-Islam (JUI-F) chief Fazlur Rehman has said the political situation in the county has come to such a pass that all political parties would now take part in his party's Azadi March.

"A continuation of the Pakistan Tehreek-e-Insaf (PTI) led federal government would spell doom for the country. We will have to fight for survival of this country. We are in contact with different political parties and they would take part in our Azadi March," Fazl said on Tuesday.

The JUI-F chief was addressing his party's workers' convention in Islamabad.

Fazl also criticised the government for its handling the Kashmir crisis in the wake of Indian Prime Minister Narendra Modi led government's August 5 move to strip the disputed territory of its special status and accused it of complicity.

The JUI-F chief said the annexation of occupied Kashmir was one of Modi's election promises but Pakistan failed to counter India on diplomatic front while Prime Minister Imran Khan supported Modi's reelection and 'ran his campaign'.

He accused the rulers of fooling the people in the name of Kashmir for the last 70 years. "The leaders ignite anger in people [against India] but make secret deals [with the enemy]," he said.

Fazl said the religious circles are concerned as they fear that the current government would attempt to remove Islamic clauses from the Constitution. "This is the international agenda which the current government is pushing," he added.

He said the current government is not just selected and illegitimate; it is also incompetent and is the cause of the people's miseries. "In this situation, no political party would lag behind as everyone must come to the country's rescue. Over 1.5 million people will march towards Islamabad," he said.

Talking with reference to Aasia Bibi case, he said a person convicted of blasphemy was allowed to exit the country on flimsy grounds. "I ask why she was not kept in Pakistan if she was not guilty," he asked.
He said traders have been unnecessarily burdened with taxes and restrictions by the PTI government.

"The health sector has been ruined, development work has come to a halt and factories have been shut. We sold Kashmir while we are in a state of war with India. We are also heading towards a war with Afghanistan and Iran," he warned.
COMMENTS
Comments are moderated and generally will be posted if they are on-topic and not abusive.
For more information, please see our Comments FAQ