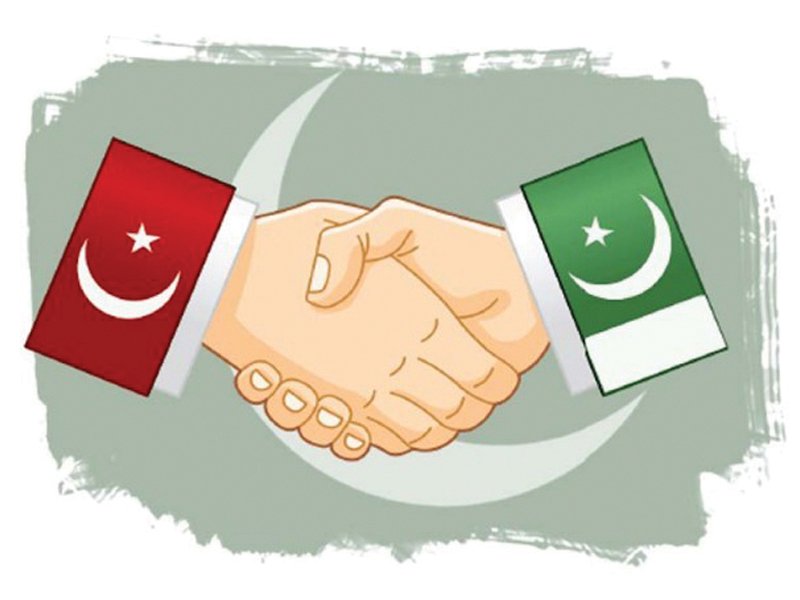 ---
ISLAMABAD: Ambassador of Turkey Ihsan Mustafa Yurdakul has said his country was keen to further strengthen and deepen people to people contacts with Pakistan adding cultural diplomacy has a significant role to play in this regard.

"We continue our efforts to increase people to people contacts so as to hand the close bonds inherited from past generations and historical experiences to our future generations," Yurdakul said in a media interview.

He said with the contributions of our institutions in Pakistan, like Turkish Maarif Foundation, the Turkish Language Department in the NUML Islamabad, Yunus Emre Turkish Cultural Centre in Lahore, we are serving our significant goal of getting the Turkish and Pakistani peoples even closer.

"In 2017, we celebrated the 70th year of Pakistan's creation as well as the 70th anniversary of the establishment of diplomatic relations between Turkey and Pakistan with reciprocal cultural events".

Ambassador Yurdakul further said people of Pakistan have a huge interest in Turkish culture. "We are trying our best to reciprocate this demand. With our cultural events, we aim to promote the cultural, artistic and gastronomic values of our country in Pakistan".

In the last two years, the Turkish Embassy has organised events and activities such as "Turkish Food Festival", "Turkish Movie Nights", "traditional Turkish art courses", "photography exhibitions". We are also celebrating our important days in different universities of Pakistan, he added.

"We also have some projects on common historical heritage of both countries. With the support of our relevant institutions, we aim to realize these projects in the near future".

While talking about trade and economic relations the ambassador said even though it is at a significant level, over the years the economic relations relatively lapse behind the historical, cultural and political relations between Turkey and Pakistan.

Economic relations have not yet made the big leap that we all expected and it is well behind its potential.

One can point out several reasons for that, but today most of these reasons are not on the table anymore. The leaders of the two countries are aware of this and showing the necessary leadership to put the economic relations back on the growth path.

Right now, the two sides are very near to conclude the Strategic Economic Framework that will provide an action plan to enhance the economic relations, he added.

The ambassador told the bilateral trade volume was over 1 billion USD five years ago with a high trade surplus of Pakistan. Today, the volume is around 790 million USD but we have more balanced trade, which we believe, is more sustainable.

However, these levels are just not acceptable when you have a 200 million country on one side and 80 million on the other with significant industrial capacity and a background of excellent political, cultural and historical relations. We hope the bilateral trade will keep its course and continue to increase over the years.

"On the other hand, trade volume is just the tip of the iceberg. Economic relations contain several components such as investments, tourism, defence industry, transportation, etc. and I am very happy to see in every single component we are improving our relations".

Turkish companies have investments of more than 1 billion USD in Pakistan and this does not include the construction projects carried out by Turkish companies which value around 3.4 billion USD.

There are 24 Turkish companies in Pakistan that create employment for more than 6,000 Pakistanis.

More is yet to come as we see newcomers like Hayat Kimya and some well-established Turkish companies like Arçelik (Dawlance) recently announced to expand their operations in Pakistan.

The ambassador said he sincerely believed that economic relations will gain speed and achieve these goals.

I think the sky is the limit for our economic relations because there is no other example of two countries with excellent political relations like Turkey and Pakistan. It is time for it to reflect on the economic relations, he concluded.

Published in The Express Tribune, August 15th, 2019.