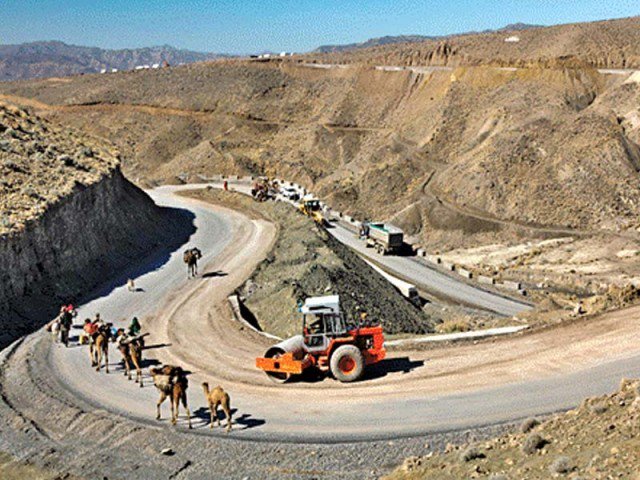 ---
ISLAMABAD: The government on Tuesday cleared 15 development projects at a total cost of Rs32.5 billion, adding more schemes to an already bloated size of development portfolio amid thin fiscal resources.

The Central Development Working Party (CDWP) approved 12 projects worth Rs14.5 billion and recommended three projects costing Rs18 billion to the Executive Committee of National Economic Council (Ecnec) for approval, according to an official statement.

The meeting of CDWP, which has a mandate to approve up to Rs3 billion projects, was chaired by newly-appointed Planning Commission Deputy Chairman Dr Muhammad Jahanzeb Khan.\

PDWP approves 12 projects worth Rs10b

Khan - a grade-22 civil servant belonging to Pakistan Administrative Service - was given this new responsibility last week. Earlier, he served as chairman of the Federal Board of Revenue (FBR) till May this year.

Projects related to energy, information technology, water resources, health, science and technology, physical planning and housing, transport and communications, nutrition and food and agriculture were presented in the meeting.

The CDWP recommended the 220-kilovolt Swabi sub-station project worth Rs5.8 billion to Ecnec for consideration. Under the project, Swabi grid station will be built with 220kv capacity along with associated transmission lines to meet additional demand and improve voltage profile in the Swabi region, which falls under the China-Pakistan Economic Corridor (CPEC) industrial zone.

It also cleared the 220kv Nawabshah sub-station project costing Rs5.8 billion for Ecnec's approval. A mobile grid station worth Rs6.3 billion was also referred to Ecnec for its nod.

The federal government's development portfolio has widened to over 1,060 schemes despite abandoning around 400 projects in September last year. The cost of these schemes has crossed Rs9 trillion amid squeezing fiscal resources.

Fund releases are expected to remain low in the current fiscal year too due to anticipated shortfall in FBR's tax revenues. The CDWP approved the water resources rehabilitation and modernisation of Islam Barrage project at a cost of nearly Rs3 billion.

IMF deal overshadows CPEC's ML-I railway project

Two projects related to the health sector were presented in the meeting. First project for the provision of X-ray and ultrasound machines to the Secondary Care Hospital of Azad Jammu and Kashmir (AJK) worth Rs20 million was presented.

The project was designed for procuring X-ray and ultrasound machines in order to provide better diagnostic services and strengthen quality health care services in AJK. The CDWP approved this project.

The second health care project was presented by the Ministry of National Health Services, Regulations and Coordination. It was aimed at upgrading the supply and filling line to improve vaccine supply and filling station in order to achieve GMP standards at NIH Islamabad worth Rs102.9 million. The project was approved by the CDWP.

It also endorsed the expansion of broadband services project for AJK and Gilgit-Baltistan (G-B), which would be completed at a cost of Rs1.5 billion. For the expansion of cellular services in AJK and G-B, the CDWP approved another project at a cost of Rs2.8 billion. The national freelance training programme was also approved at a cost of Rs367.2 million.

The CDWP approved the establishment of a centre for advanced technologies in biomedical materials worth Rs849.3 million. It also approved the establishment of facilities for industrial production of nanomaterials at Latif Ebrahim Jamal Nanotechnology Centre, HEJ Research Institute of Chemistry, University of Karachi at a cost of Rs718.5 million.

The Ministry of Planning and Development presented a project for the establishment of Pakistan Urban Planning and Policy Centre, which would cost Rs141.8 million. It was endorsed by the CDWP.  The upgrading and rehabilitation of existing 100km Hub-Dureji road was also approved at a cost of Rs407.2 million.

The Khyber-Pakhtunkhwa stunting prevention and rehabilitation project worth Rs2.2 billion was given the go-ahead in the meeting. Another project related to the food and agriculture sector called the promotion of olive cultivation on a commercial scale in Pakistan worth Rs2.3 billion was also approved by the CDWP.

Published in The Express Tribune, August 7th, 2019.

Like Business on Facebook, follow @TribuneBiz on Twitter to stay informed and join in the conversation.