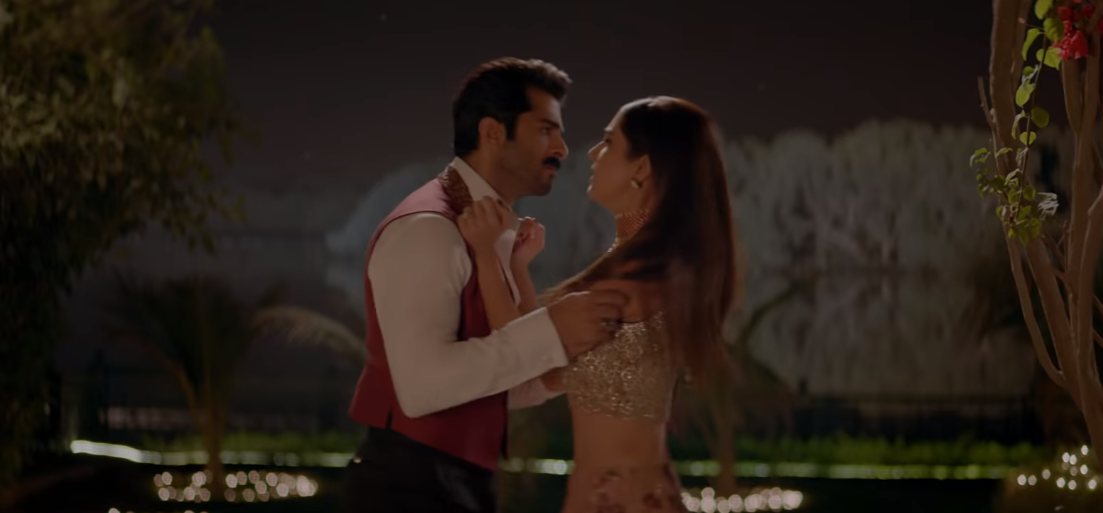 ---
KARACHI: From 2013's Behadd to Ho Mann Jahan in 2016, Asim Raza has always ensured audiences get a dose of romance, family drama, good visuals and music in his films.

After a three year hiatus, he is back with a new directorial venture, Parey Hut Love (PHL).

https://www.instagram.com/p/By5GsKBBSab/

From the first official trailer that released yesterday, the film looks grand. Not only in terms of the various majestic settings but also the star-studded cast that features in the rom-com.

The trailer opens with vibrant colours and beautiful wedding decor, reminding fans of the shaadi scenes from Ho Mann Jahan.

https://www.instagram.com/p/By_KM3wH0la/

Sheheryar, played by Sheheryar Munawar Siddiqui, is introduced as a struggling actor to the viewers who is engrossed in conversation with Nadeem Baig's character. He is later seen rehearsing a scene with Zara Noor Abbas Siddiqui who is paired opposite Mr Funny Bones, Ahmed Ali Butt in the love story. We also see the famous Momo aka Hina Dilpazir in this bit of the trailer.

https://www.instagram.com/p/By8UDeVBhEb/

Munawar's character is no different from men his age who fear the idea of marriage until they meet the 'perfect one'. For Munawar it is Saniya played by Maya Ali who will change his perception as she plays his love interest in the film.

The flick looks promising in terms of production, cinematography, direction and music. However, it is too soon to say if the story-line will impress audiences in the same way.

https://www.instagram.com/p/By4zPLPB2XT/

A lot is happening in this trailer, leaving one with conflicting feelings about the story-line: boy meets girl, girl is already engaged to someone else, boy falls in love with girl, girl warns him to not fall in love with her and the rest is a typical desi love story with different musical scores and fancy set-up.

Apart from Ali and Munawar's on-screen chemistry, there are cameo's that will definitely pull audiences to cinema houses this Eidul Azha. A sneak peek of Mahira Khan's look will leave you awe-struck and wanting more.

https://www.instagram.com/p/BwJdFLCnEkx/

The Raees actor will be doing a special dance performance, the teaser of which she shared in April, creating a stir among netizens on Instagram.

Parisheh James - Frieha Altaf's daughter - plays Natasha in the film. Even though she is seen for a few seconds, this newbie is hard to go unnoticed.

https://www.instagram.com/p/By7W4wyh0Sh/

Jimmy Khan and Rachel Viccaji are spotted playing a Parsi couple. The trailer ends with Fawad Khan sharing some wisdom on being successful. The film has been written by Imran Aslam and is based on the popular 1994 British film, Four Weddings and a Funeral.

It will play in cinemas in August, 2019.

You can watch the full trailer here:



Have something to add to the story? Share in the comments below.