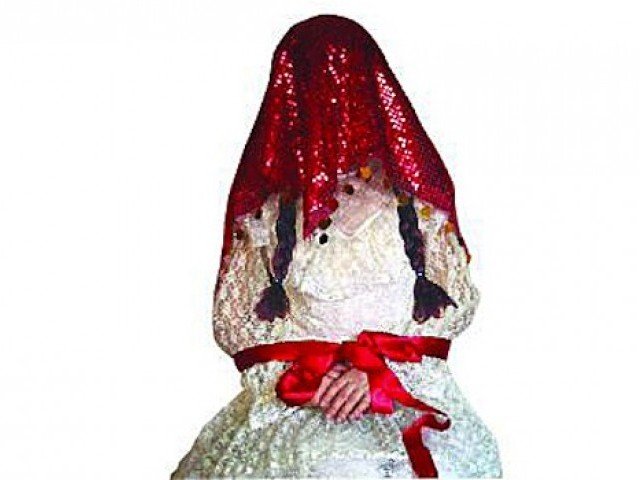 ---
DERA GHAZI KHAN: Police arrested four men, including a nikah khawan, for solemnising the nikah of an 11-year-old girl who was declared vani by a panchayat on Tuesday.

A case has also been registered against 15 men for facilitating the marriage.

The panchayat declared S* and Z* as karo-kari for having an extramarital affair and ordered them to leave Shabun Machi, a village. When they refused, the gathering of village elders ordered the family to give the 11-year-old daughter of S* in vani to settle the dispute.

Sources said Fayaz and Talib Hassan cultivated crops and were living on state-owned land near the house of the girl's father. They had accused S* and Z* of having an extramarital affair and called a panchayat. Haji Muhammad Usman Sarpanch led the panchayat which declared both of them as karo-kari.

He also said that they would be shot dead if they didn't leave the village.

On the other hand, S* was asked to give his 11-year-old daughter in vani. Both parties settled their dispute by giving the girl in vani. The nikah was solemnised on April 14, while on June 17, the child's 'husband' demanded a rukshati.

The father of the girl raised a hue and cry before the girl left the house and neighbours informed Regional Police Officer Muhammad Umer Sheikh after hearing the screams.

Taking immediate action, Sheikh ordered police officers to register a case on the complaint of Sub-Inspector Mohammad Asghar and arrested four men, including the nikha khawan Maulvi Nizamuddin and the girl's father. Police are carrying out raids to arrest the rest of the accused.

Talking to The Express Tribune, Sheikh said that such illegal, immoral and inhumane behaviour would not be tolerated. "We will take the decision based on merit and no hindrance will be tolerated to provide justice." He directed officials of the Kala police station to arrest all the suspects and take them to task.

*NAME WITHHELD TO PROTECT IDENTITY

Published in The Express Tribune, June 19th, 2019.