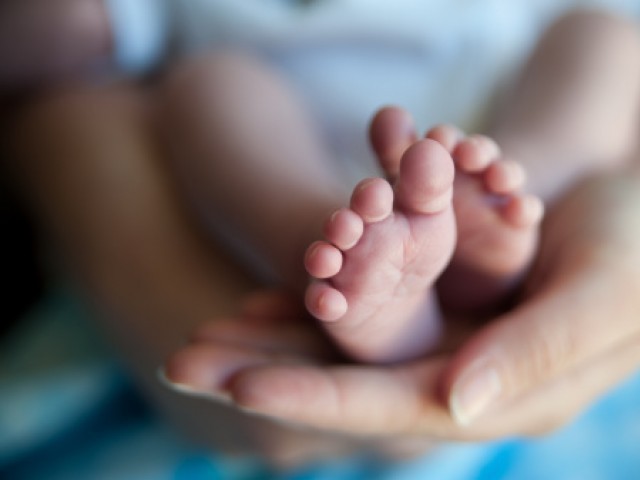 ---
LAHORE: A newborn kidnapped from Lady Willingdon Hospital two days ago was recovered by police on Sunday. Officials also arrested a couple in relation to the crime and reunited the infant with its parents.

According to Crime Investigation Agency (CIA) DSP Kotwali Usman Gujjar, the newborn baby of a labourer identified as Irfan was kidnapped from Lady Willingdon Hospital two days ago, late Friday night.

The infant's father lodged a complaint at the Tibi City police station while a team was constituted to trace the culprits. In his statement to the police, the infant's father said that he and his wife had come to the hospital from Muridke a few days ago.

During this time, a woman claiming to be a maid at the hospital used to carry the child with her on strolls around the hospital. On the day of the incident, she used the same excuse and managed to disappear with the child, he said.

Under the supervision of CIA DSP Kotwali Usman Gujjar, the team seized CCTV footage from surgical ward all the way to the path leading outside the hospital.

With help from the hospital, police managed to track down the woman's mobile phone number. In addition, the CCTV footage also showed that the woman met up with a man and the two fled on a motorcycle.

Officials managed to trace the woman using her number and arrested her and her husband. During interrogation, the woman, identified as Nasreen, revealed that that she had married her husband Bilal four years ago. However, they were unable to conceive during this time period.

Therefore, they decided to kidnap the infant from the hospital. CIA DSP Usman Gujjar stated that they are currently investigating the case further in order to ascertain whether the accused are professional criminals..

Published in The Express Tribune, May 20th, 2019.