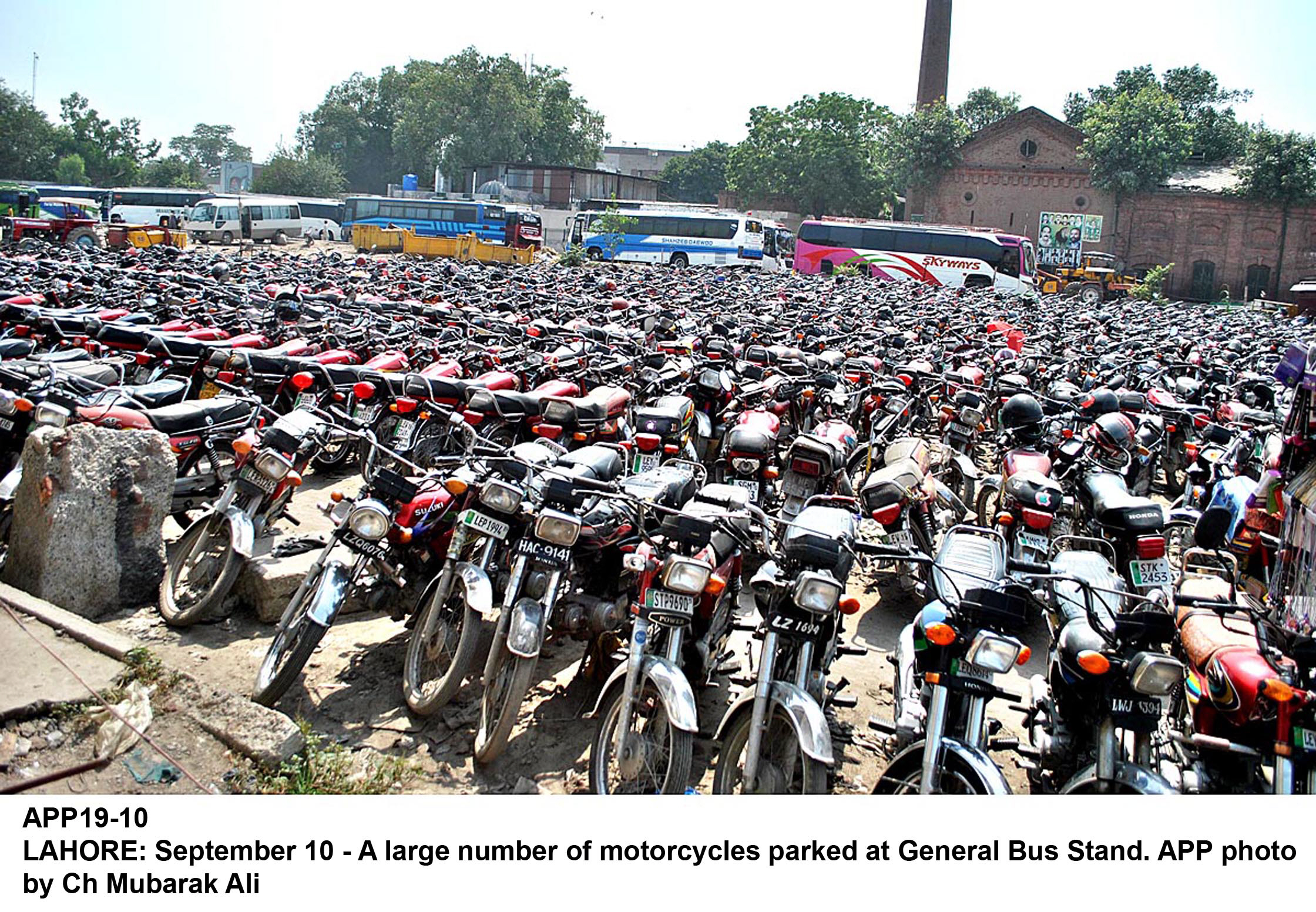 ---
LAHORE: A large number of motorcycle rickshaw drivers protested at Dharampura Bridge against City Traffic Police Lahore against a ban on their vehicles on all the main roads of the city.

They chanted slogans against police for what they called the 'unjust decision' and demanded its immediate withdrawal. The protestors blocked the chowk for all kinds of traffic, leading to a fair amount of congestion.

A protestor, Shaukat Ali, said that driving a rickshaw was his only source of income. He has been driving the three-wheeler on the road for over a decade. This sudden ban is tantamount to snatching food from his children.

Others also resisted the move and shared similar views. Imtiaz Ahmad, another protestor said that Pakistan Tehreek-e-Insaf (PTI) had promised millions of jobs. "Unfortunately, it is leaving no opportunity to ensure people remain unemployed. If they cannot provide decent employment, they should not snatch it either."

Another participant, Muhammad Razman, demanded an alternative job opportunity before the implementation of the ban.

The qing qi rickshaw, being the cheapest mode of transport in the city, is used by thousands of people, mainly belonging to the working class. This decision has been severely criticised by commuters.

Afaq Mobin said that he lives on Allama Iqbal Road and his son studied in class VIII at a school at Mughalpura chowk. He uses a motorcycle rickshaw to travel and it costs them Rs30 daily. However, affordable transport is now lost to him.

A public sector university student, Muhammad Shahbaz, said that his university is situated near Katchery and he lives near Sadar. He used the rickshaw to reach the railway station to take the bus to the university. The move has hampered his transportation.

Saqib Aziz, another commuter, said that the decision, in the wake of a poor public transport system, may prove disastrous for people. "If the government did not want such 'dangerous' vehicles on the roads, they should provide an alternative viable transport system. A ban on these rickshaws is tantamount to restricting the movement of people of his class background, Saqib adds.

The protest caused a lot of nuisance as long queues of vehicles were formed on the adjacent roads.

An activist of the Punjab Rickshaw Union, Muhammad Arfan, condemned the decision. "This step was a plan to snatch food from the poor man's mouth. If they wanted to end this vehicle on roads citing pollution, other problems, they should first provide an alternative. The drivers should be provided rickshaws on cheap rates.

Awami Rickshaw Union leader Majeed Ghauri, however, welcomed the decision, citing pollution, noise and underage driving. He, however, said that he was in favor of ban on only those motorcycle rickshaws that were not approved. He said that these should be confiscated and four-stroke rickshaws should be provided on easy installments.

On a question about authorities considering a ban on entry of four-stroke rickshaw on Mall Road, he said, they would resist the move and protest. He said that they paid every kind of tax. Every commuter had to pass through Mall Road as it is the main artery of the city.

Chief Traffic Police Officer (CTO) Liaqat Malik, SP Traffic Sadar  Asif Siddique, Secretary Road Tranport Authority Ghayas-ul-Din and Incharge Enforcement Unit LTC Waheed-ul-Rehman and the representatives of rickshaw union participated in the meeting. Traffic police agreed to allow the use of the service road by rickshaws. However, it did not agree to allow them to use canal road unless it is for crossing. Ghayas said that the Supreme Court of Pakistan allowed only seven companies to manufacture rickshaws.

The design of approved rickshaws has been placed with transport authorities. Waheed said that the rickshaws not travelling on routes will be impounded.

Published in The Express Tribune, April 30th, 2019.