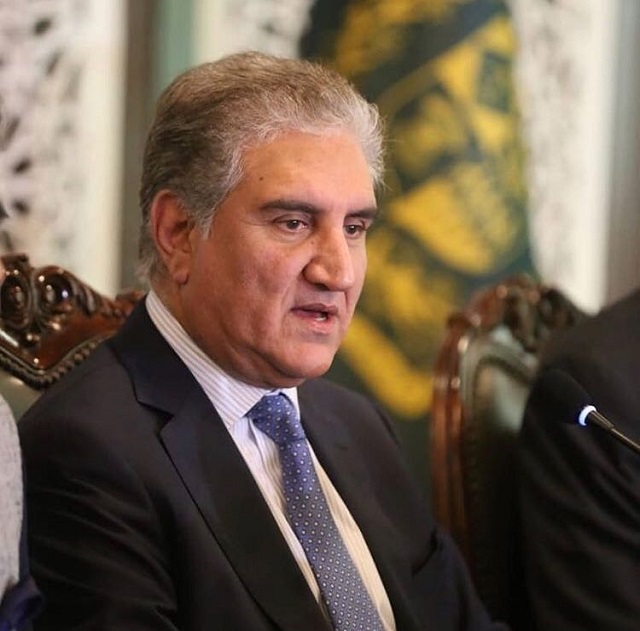 ---
Foreign Minister Shah Mehmood Qureshi on Saturday said he hoped Iran will take visible action against anti-Pakistan elements that are operating on the border and conspiring against relations between both countries.

Qureshi, while addressing a press conference said he has spoken to the Iranian foreign minister and has conveyed the sorrow and anger of the Pakistani masses at the recent incident which saw 14 people being killed on the Makran Coastal Highway.

Qureshi said the Iranian FM has "strongly condemned the incident and reassured full cooperation".

Pakistan lodges protest with Iran over inaction against Ormara attackers

The foreign minister added that Prime Minister Imran Khan will be visiting Iran tomorrow and "we will get a chance to discuss a mechanism which can be put in place to prevent further incidents".

Qureshi also added that he has confirmed news the recent killing of 14 persons in Ormara was the work of Baloch terrorists.

"Actionable intelligence after investigations has been shared with Iranian authorities. Location of the camps has also been identified by us. We expect Tehran to take action against these entities," said the foreign minister.

Pakistan Navy personnel among 14 massacred execution-style near Ormara

He further added that six steps have already been taken to make the border more peaceful. These steps including setting up of a new Southern command in Turbat for vigilance and prompt action.

Iran and Pakistan have also with established joint border centers.

Qureshi said border fencing, similiar to that of Afghanistan and Pakistan is also being done. "It is costly and Pakistan has tight economy but considering its importance we have decided to fence it."
COMMENTS
Comments are moderated and generally will be posted if they are on-topic and not abusive.
For more information, please see our Comments FAQ