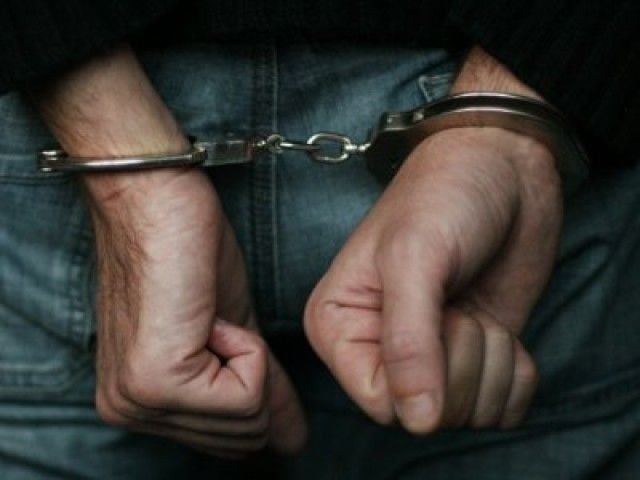 ---
ISLAMABAD: Three suspects, who allegedly stole over 100 free textbooks for students from a government school in the federal capital and then sold them in the market for profit, have been arrested.

However, the police have yet to book the suspects.

According to an application — a copy of which is available with The Express Tribune — filed with the Koral police by the Khanna Dak Model School for Boys' Principal Fazil Satti, three non-academic staffers at the school including guards Abdul Ghafoor, Muhammad Ilyas and Sanitary Worker Nisar Masih allegedly took 111 books.

The books include three books each for science, mathematics, English and Urdu along with five Islamiyat books for sixth-grade students.

Moreover, 12 science, 11 mathematics, 31 English, 21 computer, 15 Urdu and four history books for eight grade students were stolen.

The suspects then allegedly sold the books in the open market.

Satti claimed that they identified the suspects off the footage from the closed circuit television (CCTV) cameras which are installed in the school. In the footage, Satti said that the suspects could be seen loading the books into a rickshaw before driving away with them.

During questioning, police claimed that the suspects had allegedly confessed to selling the books in the Alipur Farash market for a whopping Rs13,770.

The school's principal has apparently asked the Area Education Officer Sohail Khan to transfer the suspects from the schools and take disciplinary action against them because a number of thefts have been reported in the school in the past.

When contacted, Sohail, confirmed the incident before adding that the matter has been referred to the Federal Directorate of Education (FDE) — the chief educational authority in the city — to initiate disciplinary action against the suspects.

The federal government supplies free textbooks to students up to matriculation in all government-run institutions.

Though the new school year started over two weeks ago, have yet to receive their books as the quota fell short.

PEF to improve private schools

The Pakistan Education Foundation (PEF) has launched a programme to improve the standard of education at private schools in low-income areas.

This was stated by the Private Schools Network President Dr Afzal Babar during the closing ceremony of a two-day primary teacher training workshop organized by PEF at the Rise International School.

He added that children between the ages of three to five years usually start their education from private Montessori schools while 90 per cent of students between the ages of five to six years are enrolled in private educational institutions.

Sports in schools

Students of all 52,000 schools across Punjab will now play 13 different sports at in their schools. Equipment for sports such as cricket, hockey, football, volleyball, basketball, athletics, badminton, cycling, gymnastics, handball, netball, and table tennis, will be procured from the non-salary budget of institutions.

Further, health and physical education has been made mandatory for high and higher secondary schools. 

Published in The Express Tribune, April 19th, 2019.