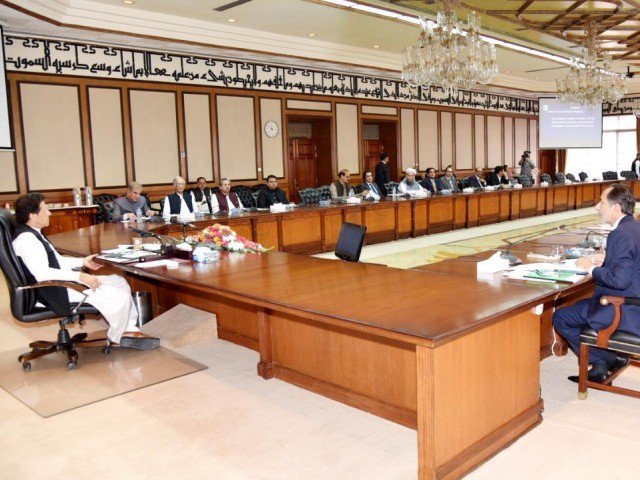 ---
The government on Monday denied rumours of a major shuffle in the federal cabinet after sections of the media reported that Finance Minister Asad Umar and other ministers would have their portfolios changed.

In a tweet, Information Minister Fawad Chaudhry denied all rumours and said that Prime Minister Imran Khan was not mulling any changes.

Govt working on structural changes in the economy: Asad Umar

Fawad said, "there is no truth" in the news about a change of federal ministers and asked the media to be responsible in their reporting.


حکومتی وزراء کے قلمدان تبدیل کئے جانے کے حوالے سے خبروں میں کوئ صداقت نہیں، وزراء کی تبدیلی وزیر اعظم کا صوابدیدی اختیار ہے میڈیا اس ضمن میں ذمہ داری کا مظاہرہ کرے۔ اس وقت پاکستان اہم مرحلے سے گزر رہا ہے اور اس نوعیت کی قیاس آرائیوں سے ہیجان جنم لیتا ہے، جو ملک کے مفاد میں نہیں

— Ch Fawad Hussain (@fawadchaudhry) April 15, 2019


When contacted by The Express Tribune, the finance minister also denied the rumours and said, "his portfolio was not being changed".

Speaking to Express News, Nadeem Afzal Chan, the prime minister's spokesperson, also denied that a cabinet reshuffle was in the offing.

"Ever since he came to power, Prime Minister Imran Khan has closely monitored the performance of each and every ministry. He has praised ministers on occasion and also reprimanded them at other times. It is important to remember that he [PM Imran] reserves the right to introduce changes in his cabinet."

"However, there are no such plans in motion right now. Given the current situation in Pakistan, such rumour-based reporting can be quite damaging and we would urge all media organisations to exercise restraint."

Umar recently led a delegation to Washington DC to hold talks with International Monetary Fund (IMF) and World Bank (WB).

During his five-day visit to the US, Umar did meet with relevant IMF officials but a formal meeting with the IMF head did not take place. When contacted, Umar was of the view that there was no need for a meeting with Christine Lagarde as they had met thrice in the past few months.

Pakistan, IMF at odds over Rs5.4tr tax collection target

The Pakistani delegation also met with Asian Development Bank (ADB) President Mr Takehiko Nakao and apprised him of the country's macro-economic situation. The two discussed Pakistan's ongoing engagements and the ADB chief assured the finance minister of continued support