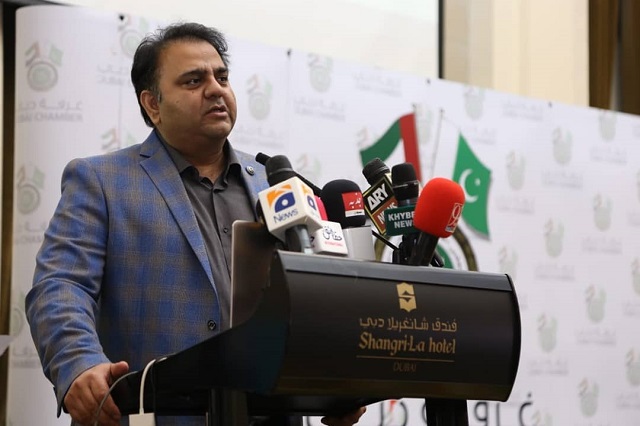 ---
Information Minister Fawad Chaudhry questioned why Pakistan Tehreek-e-Insaf's Aleem Khan could not get bail if those politicians who have "looted billions" are granted bail easily.

PTI's Aleem Khan arrested by NAB

In the tweet, the information minisiter claimed that Khan has caused no losses to the national exchequer and added that he is a businessman and his case is "less serious".




علیم خان کا مقدمہ کم سنگین ہے، اگر اربوں روپے کھانے والے ملزموں کو اتنی آسانی سے ضمانت مل سکتی ہے تو ایک کاروباری آدمی کو جس پر سرکاری خزانے کو نقصان پہنچانے کا کوئ الزام نہیں ضمانت دی جانی چاہئے۔عام تاثر یہ ہے کہ علیم کو اپوزیشن کے شور کی وجہ سے ناکردہ جرم کی سزا دی جا رہی ہے۔

— Ch Fawad Hussain (@fawadchaudhry) April 13, 2019


On April 11, the Lahore High Court (LHC) suspended the 2018 life imprisonment sentence awarded to Pakistan Muslim League-Nawaz (PML-N) leader Hanif Abbasi in the ephedrine quota case. The court ordered Abbasi's release on bail.

Aleem Khan's physical remand extended till March 5

On February 6, Khan was arrested by the National Accountability Bureau (NAB) for owning assets beyond known means. The anti-graft body said that the accused had been facing many inquiries including Park View Housing Society, River Age Housing Society and Multan Road.




COMMENTS
Comments are moderated and generally will be posted if they are on-topic and not abusive.
For more information, please see our Comments FAQ