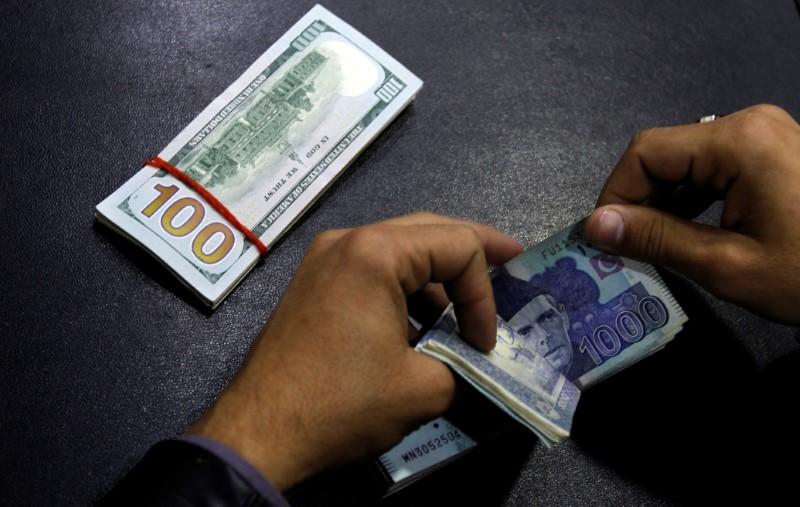 ---
KARACHI: The Federal Investigation Agency (FIA) Karachi recovered an amount of Rs420 million which included local and foreign currency and prize bonds on Friday.

The amount was recovered during two investigations of the crackdown being carried out to control the increasing dollar rates, and against the transfer of foreign currencies abroad through the illegal business of Hawala Hundi. The FIA registered two separate cases in this regard.

At a press briefing in his office, FIA Karachi Director Sultan Ali Khawaja said that the on-going investigations were part of the special task given by the federal government.

Hawala hundi scam: FIA unearths another money laundering case

He said that the first operation was carried out at Rubi Centre shop no. 46. Prize bonds, 70,000 Saudi riyals, Thai bahts, United Arab Emirates dirhams, and other foreign currencies worth almost Rs380m were recovered from there, said the director.  He added that the total worth of the prize bonds and foreign currency recovered was over Rs410m.

The shop owners, brothers Muhammad Imran and Kamran Abdul Ghani, have been arrested and cases against them have been registered under the Foreign Exchange Act and the Pakistan Penal Code, said Khawaja.

The FIA director informed that another shop, in front of Lakshmi Building, MA Jinnah Road, was raided on the indication of the arrested accused. Foreign currency and prize bonds worth Rs10m were recovered from there and the shop owner, Muhammad Rizwan, was arrested. The recovered amount included US$34,000 and prize bonds worth Rs5m.

Money laundering: FIA raids currency exchange outlet

All three accused who have been arrested are brothers, said Khawaja. He added that the accused were involved in large scale businesses of foreign exchange and prize bonds without the permission of the State Bank. The accused are associated with a Dubai-based exchange company, Rims Exchange, which has been causing Pakistan loss of large amounts of foreign exchange every month.

Responding to a question, Khawaja said that he could not comment on the matter of the Financial Action Task Force including Pakistan in the grey list.

However, the FIA was working actively against the Hawala Hundi business on the directives of the federal government.

Published in The Express Tribune, April 13th, 2019.