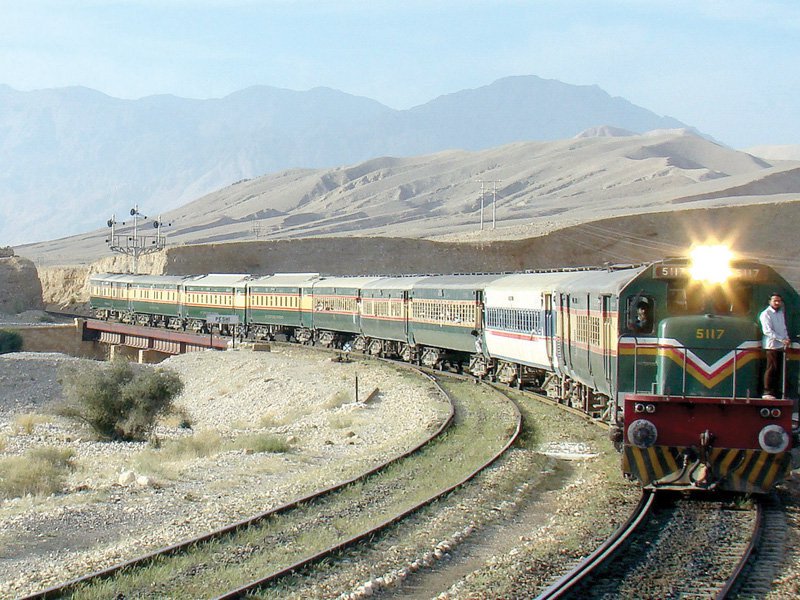 ---
KARACHI: Pakistan Railways has shut down the local train service, Dhabeji Express, which was inaugurated five months ago to transport commuters between Karachi and Dhabeji.

The service was inaugurated by President of Pakistan Arif Alvi on November 1 in a ceremony attended by the Federal Minister for Railways Sheikh Rasheed.

According to a Railways official, though the circular for the suspension of the service was issued on Wednesday, the shuttle has been non-functional for last four days. The official added that the reason for the suspension of the service was that it was incurring heavy losses since its inauguration. The shuttle couldn't even generate enough revenue to meet the cost of fuel, the official added. The Railways ministry had fixed the minimum fare of Dhabeji Express at Rs25 rupees and maximum at Rs80 rupees. Later, the minister had further reduced the fare to Rs70. The local train service was incurring a loss of Rs17,000 on a daily basis.

The Railways official said that almost all local trains from Karachi to other parts of Pakistan during the current government's tenure are running at a loss. Only the Shah Hussain Express which runs from Karachi to Peshawar is managing to meet its expenses.

Dhabeji Express expands its route till Mirpurkhas district

At the time of its launch, Rasheed had reasoned that the service would reduce vehicular traffic on II Chundrigar Road and Sharae Faisal. "It's a gift to the people of Pakistan from Prime Minister Imran Khan," he had said, adding that he wanted the labourers to reach home on time and safely, without going through the hassle of sitting on bus rooftops. He had also promised a monthly pass for labourers and another train service from Sukkur to Karachi.

Published in The Express Tribune, April 11th, 2019.