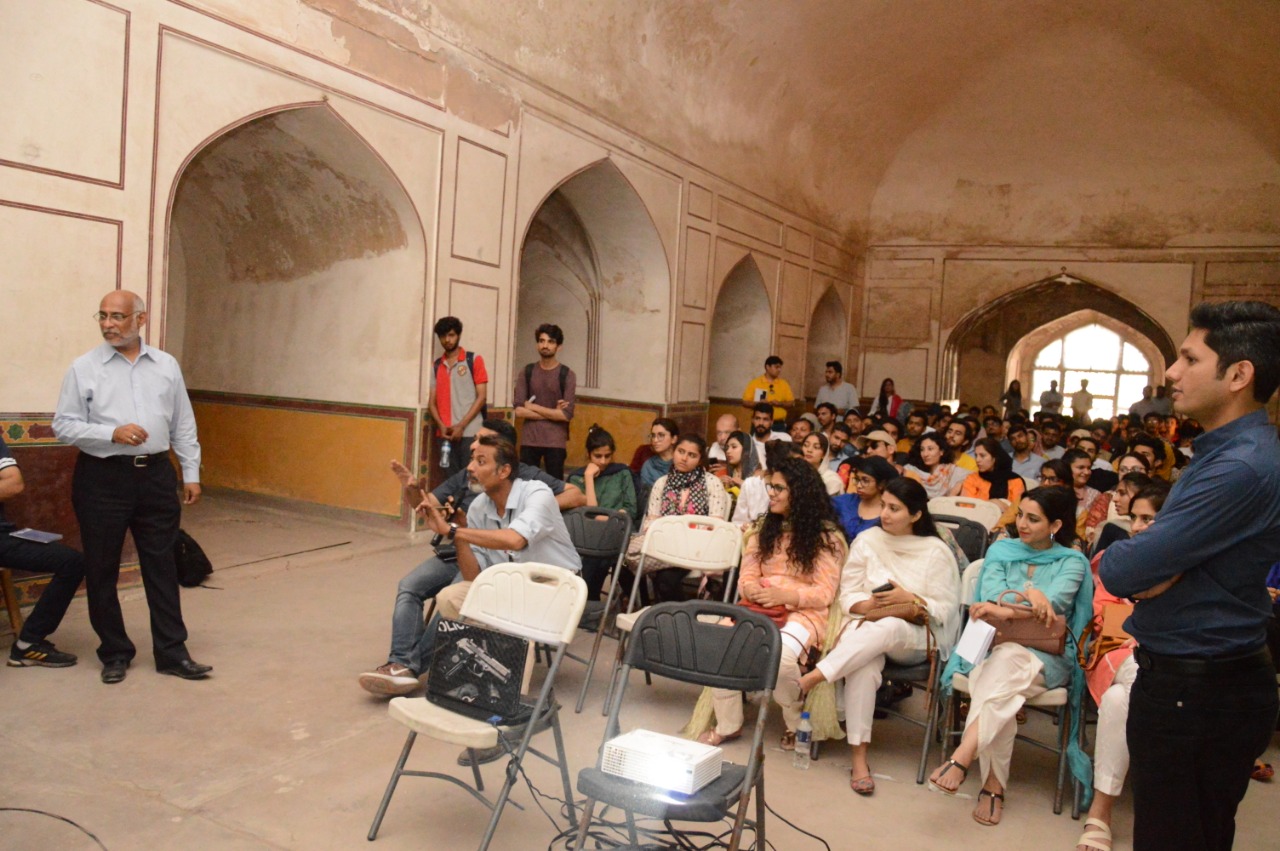 ---
LAHORE:

The Walled City of Lahore Authority (WCLA) organised a 'Meet the Expert' session on Tuesday to discuss the conservation process of the Lahore Fort's picture wall.

Conservationists and architects briefed participants on conservation methodologies that can be used to preserve the picture wall.

Almost 200 students and faculty members of the architecture, history, anthropology and social sciences departments of various Lahore universities participated in the session. Experts from Aga Khan Trust for Culture Service Pakistan and WCLA briefed the audience about the conservation process.

The participants were given a detailed lecture on the methods of conservation, fresco, tile mosaic and plaster. Details of the conservation process of a 350-foot long and 50-foot tall portion of the picture wall were presented. It was stated that the process was completed after going through documentation and holding several sessions with international experts.

The session was held at the summer palace and the participants were taken on a tour of the picture wall.

WLCA Deputy Director Marketing and Media Tania Qureshi said WCLA held the Meet the Expert session to educate students about the ongoing WCLA projects and conservation efforts.
"We had launched these sessions in 2018 and received an excellent response from students and faculty members." WLCA Director General Kamran Lashari said it was important to involve the youth in heritage and culture of Lahore. I think education with recreation can attract students to their cultural heritage."

Lashari added that the authority had taken up the initiative of conserving the western façade of the picture wall of Lahore Fort and now the process had been completed. "The picture wall will be opened to the public soon."