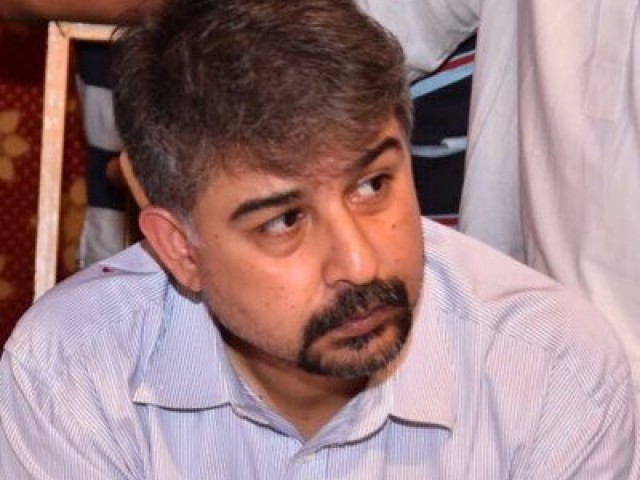 ---
KARACHI: The mother of slain Muttahida Qaumi Movement (MQM) leader and former MNA Ali Raza Abidi has accused the investigation officer of tampering with the evidence and manipulating facts in a bid to weaken the case.

She leveled these allegations during a press conference at the Karachi Press Club, where she was flanked by her husband, Syed Ikhlaq Hussain Abidi and their lawyer.

The bereaved mother pointed out that while her husband and another person had seen the accused, their testimony has been ignored in the challan presented to the court.

Fomer MQM MNA, Abidi, was assassinated outside his house in Defence Phase V within the jurisdiction of Gizri Police Station, on the night of December 25 when two unidentified men opened fire at him. On March 20, police submitted the final challan to an anti-terrorism court, which states that the motive behind the murder could not be determined.

Police pin hopes on CCTV footage to nab Ali Raza Abidi's killers

On Monday, Abidi's mother said that the joint investigation team headed by South SSP Pir Muhammad Shah had obtained CCTV footage of the incident and also carried out geo-fencing of the area. The clues obtained from these exercises had revealed that the suspects had made several rounds of B-2 Street, before the victim's car entered the lane.

According to Abidi's mother, one of the suspects arrested by the Counter-Terrorism Department, Muhammad Farooq, had confessed during interrogation that he, along with Mustafa Ilyas Kali Charan, Bilal, Hasnain, Abubakar, Faizan, Muhammad Ghazali and Muhammad Haseeb, had killed Abidi outside his home. They had received Rs0.8 million for the task, he had told the interrogators.

Despite the confession and other circumstantial evidence against the accused, Bilal, Hasnain, Mustafa and Faizan were shown to be missing and the CTD was ignoring these suspects, she said, adding that after the confession, the motorcycle on which the attack had been carried out was burnt. The investigators did not even bother to collect the burnt frame. The investigators had also been unable to retrieve data from Abidi's phone, which they had taken into custody after his murder.

Abidi's mother alleged that efforts were being made to destroy the evidences and the officials were working on the case half-heartedly, while trying to save the real perpetrators. She demanded that the investigation be transferred to some other team. 

Published in The Express Tribune, April 9th, 2019.