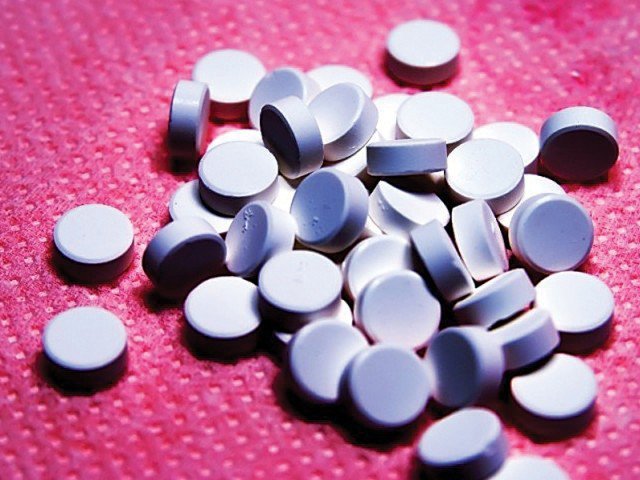 ---
ISLAMABAD: Federal Minister for National Health Services Aamir Mehmood Kiani has claimed that a solution pertaining to the continuous hike in medicine prices will be reached within a few days.

"An industry whose export was half a billion dollars is now $200 million," said the minister while addressing the media on Sunday.

"A nationwide crackdown is going on against the hike in prices of medicines with a strong eye on the ground reality," said Kiani, adding that exports of medicines had decreased to a great extent while the production capacity of the industry had also shrunk by 10%.

The minister said, "Action has been taken against 37 companies and their production of medicines has been halted while due to the continuous rise in the dollar's value, an increase of 9% and 15% was made in the medicine prices."

He warned of action against companies charging more than the fixed prices, saying their licences would be cancelled.

He said arbitrary increases in the prices of life saving drugs was not acceptable, adding that courts were being approached against such companies.

He said that decision related to hardship cases had been taken by the previous government.

"Pakistan produces about 45,000 different types of medicines," he said, urging the doctors to understand the importance of their profession as no attention had been paid to this profession in the past.

He said that action against companies had been taken over non-reduction in the prices of 395 medicines.

He said the government was aware of those companies that had raised the prices and "action will be taken against them".

He apprised the media about forming a new institute to devise the formula for determining medicine prices and related policy. The minister pledged to improve the system of hospitals.

Giving details about health cards in Khyber-Pakhtunkhwa, the minister said the health insurance cards were issued in K-P in a bid to improve the health system.

Terming the health cards a major revolution, the minister said 2.2 million cards were printed and dispatched to home addresses.

"In the coming six months, nine million cards will be distributed in other cities while 55 million people will be given health insurance cards this year," said Kiani, adding that people coming from far-flung areas would be given medicines for five days and Rs1,000.

"If anyone dies during treatment, 10,000 rupees will be given for burial," said Kiani, adding that 50% health cards would be provided to the public this year.