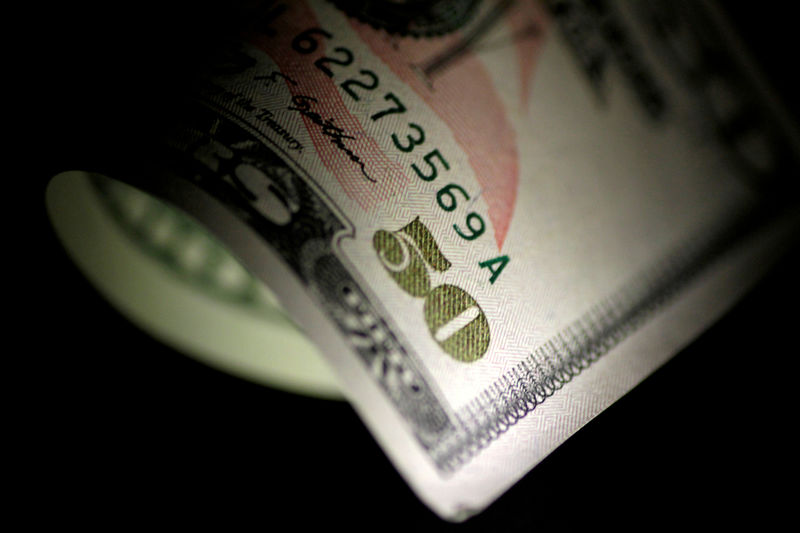 ---
LAHORE: The Federal Investigations Agency (FIA) Lahore arrested two suspects on Sunday over charges of dollar hoarding and money laundering and seized local and foreign currency worth Rs40 million from their custody.

The two men have been identified as Hassan Ghulam Ghous and Umar Dar. The FIA has also registered two cases against a money exchange company.

In a statement, the FIA said dollars were being hoarded to make the rupee weaker in the market. This practice has created an artificial demand for the greenback.

To counter the move, FIA Punjab Zone-I Lahore Director Waqar Abbasi directed Ishfaq Ahmad, the deputy director of the commercial banking circle and Zia Islam, the deputy director of the FIA corporate crime circle, to take strict measures against those involved in this crime.

The officers formed six teams to launch a crackdown against dollar hoarding.  During investigation, the teams rounded up Ghous and Dar.

Govt tightening noose around 'dollar hoarders, speculators': Fawad

The government recently announced that it was launching a crackdown on those involved in dollar hoarding and speculative currency trade.

The operation has been launched in coordination with the State Bank of Pakistan and the finance ministry.

Finance Minister Asad Umar told reporters that speculations in the local money market had depreciated the rupee against the greenback. Fake news being spread on social media had further aggravated the problem, he added.

The rupee has dropped 33.7% in a free-fall against the dollar since December 2017.

After a meeting with central bank officials, Pakistan Forex Association President Malik Bostan told The Express Tribune that currency dealers had voluntarily decided to stop selling the US dollar and other foreign currencies to hoarders and speculators to bring stability to the rupee in the open market.

SBP official rules out further depreciation of rupee

They will sell dollars only to individuals who want to spend them on healthcare, education and foreign tours.

The buyers will have to submit documentary proof like fee vouchers of foreign educational institutes and hospital admission forms and visa if they are travelling abroad.

Bostan said the demand for dollar shot up in the open market after Dr Ashfaque Hasan Khan, a member of the government's economic team, said the rupee would fall to Rs150 against the dollar by June this year.
COMMENTS
Comments are moderated and generally will be posted if they are on-topic and not abusive.
For more information, please see our Comments FAQ