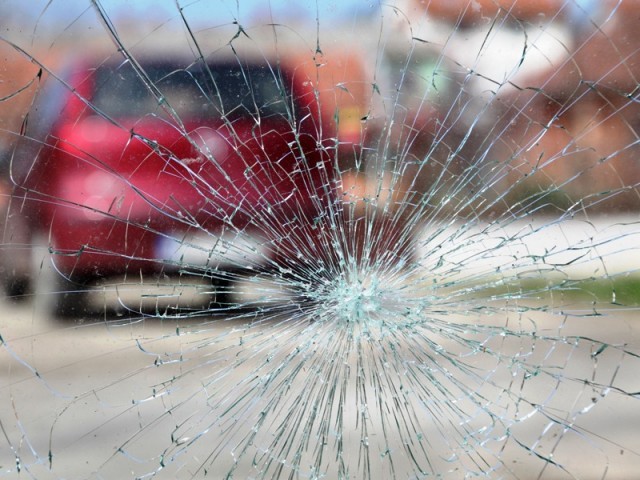 ---
QUETTA: Six people died and 16 others were injured on Friday when a Karachi-bound passenger bus collided with a truck on the National Highway near the Wadh area of Khuzdar district.

Khuzdar Deputy Commissioner Major (retd) Muhammad Ilyas Kabzai said the bus, which had departed from Quetta, rammed into a speeding truck coming from opposite direction.

The Levies force reached the scene and shifted the bodies and injured passengers to the Khuzdar Teaching Hospital.

The people who died in the crash were identified as bus driver Sabzal, his brother Babul, Irfan and Jamal Shah, all residents of Quetta, and a woman named Salma, who lived in Qalat.

The bodies were sent to their native towns after the completion of legal formalities.

Woman killed 

A woman was beaten to death allegedly by her brothers-in-law in the Goth Haji Jamal Khan Bugti area of Balochistan's Sohbatpur district on Friday.

Police believe that it was a case of "honour" killing. They said Ishfaq Ahmed and Muhammad Ismail murdered their sister-in-law and escaped.

Traffic accident management system to help minimise accidents

The police have lodged a case and started searching for the suspects.

Four held

The Kalat Levies rounded up suspected criminals on Friday including a man wanted in a kidnapping for ransom case.

The Levies force said they conducted a raid in Panjpai area and arrested Nawab Khan, who was wanted in a kidnapping for ransom case.

In the Kapoto area of Kalat, they nabbed three suspected outlaws, Muhammad Rahim, Abdul Khaliq and Chatta Khan.