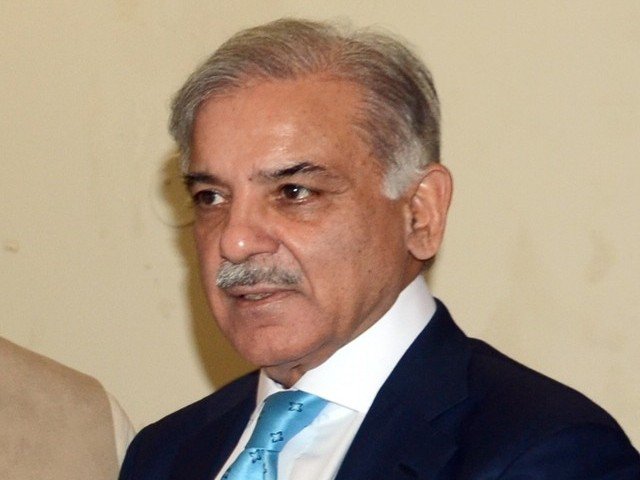 ---
The federal government on Thursday removed the name of Leader of Opposition in the National Assembly Shehbaz Sharif from the Exit Control List (ECL).

According to Express News, the federal interior ministry authorised the move following the Lahore High Court's (LHC) order on March 26. The ministry has also issued a notification confirming that Shehbaz is now free to travel abroad.

Reports suggest the Pakistan Muslim League - Nawaz (PML-N) president would soon depart for London, where his infant granddaughter recently underwent a cardiac procedure necessitated by a complication at birth.

Shehbaz Sharif barred from travelling abroad

He is also expected to undergo medical check-ups during his stay in the British capital.

The travel ban on Shehbaz was notified by the interior ministry on February 21, a day after the federal cabinet authorised the move.

The cabinet took the decision on a request by the National Accountability Bureau, from whose custody Shehbaz was released on bail on February 14.

The former Punjab chief minister challenged the decision in the LHC.  In a writ petition filed through Advocate Azam Nazir Tarar, he contended that the ban on international travel was in violation of his fundamental rights guaranteed under the Constitution.

It stated that "the memorandum of February 21 was passed in an arbitrary manner in violation of law and facts".

"The petitioner contends that the right to international travel and the right to liberty are integral parts of right to meaningful, satisfying and purposeful life."

LHC orders removal of Shehbaz's name from ECL

The counsel submitted that the decision was taken without any justifiable material, upon reasons best known to the government and also in a non-transparent manner.

Consequently, on March 26, the LHC ruled in his favour and ordered the federal government to remove his name from the ECL.

Shehbaz was arrested by NAB in October last year for alleged misuse of authority and involvement in the Ashiana Housing Scheme case.

On February 14, he was granted bail by the LHC after spending 90 days in the anti-graft body's custody. However, Shehbaz spent only a few days in Kot Lakhpat Jail as the National Assembly speaker soon issued his production orders.

The opposition leader was then shifted to Islamabad where his residence in the Ministers' Enclave was declared a sub-jail.


COMMENTS
Comments are moderated and generally will be posted if they are on-topic and not abusive.
For more information, please see our Comments FAQ