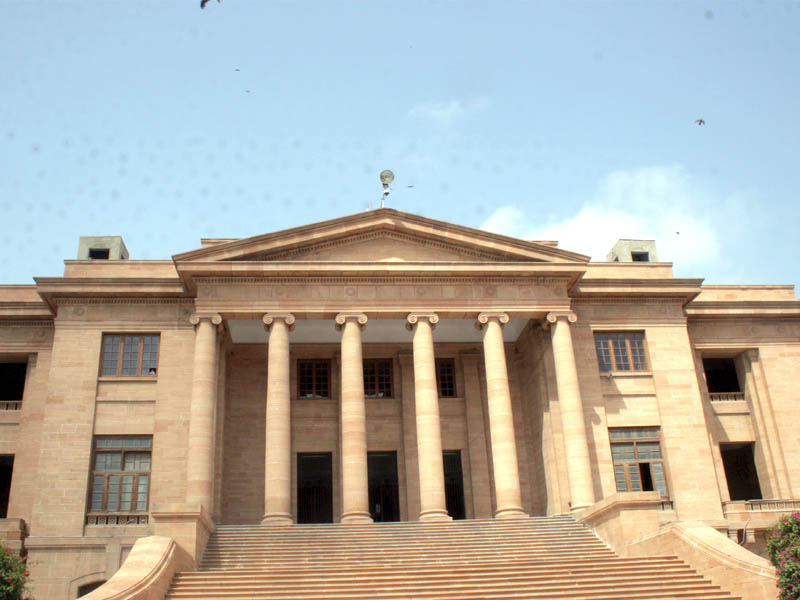 ---
KARACHI: The Sindh High Court (SHC) on Wednesday issued notices to the federal government, Ministry of Finance and chairman Oil and Gas Regulatory Authority (OGRA) against a petition lodged over the petroleum price hike.

A two-member bench comprising Justice Muhammad Ali Mazhar and Justice Agha Faisal heard the matter. The court granted the authorities till April 24 to file their responses.

Petrol price hike challenged in SHC

On April 2, Advocate Maulvi Iqbal Haider moved a petition in the SHC arguing that the price hike is in violation of the Constitution. The petition further maintained that prices cannot be increased without approval from the Parliament.

Haider also stated that the government violated Article 77 and was unjust to the public by exercising their discretionary authority.

The federal government on Sunday increased oil prices by up to Rs6 per litre for the month of April in line with fluctuation in global oil prices.

Petrol price goes up by Rs6 per litre

In a summary moved to the petroleum division on March 29, OGRA proposed that the price of high-speed diesel be increased by Rs11. 17 per litre (10 per cent) and petrol by Rs11.98 per litre (12.8 per cent) for April.
COMMENTS
Comments are moderated and generally will be posted if they are on-topic and not abusive.
For more information, please see our Comments FAQ