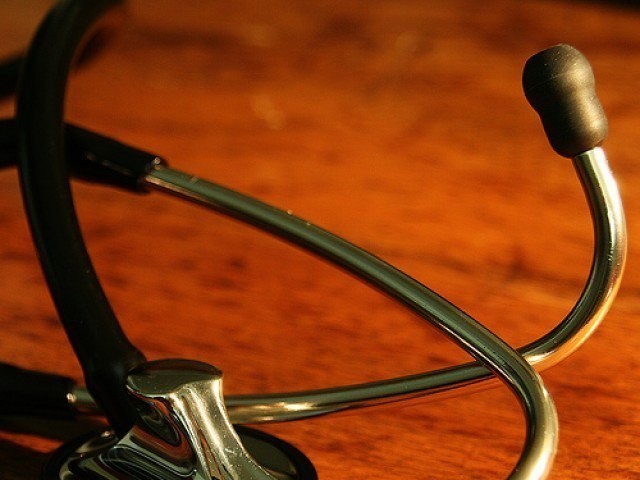 ---
RAHIM YAR KHAN: A baby died before birth after a lady doctor administered the wrong medication to a woman at a private clinic in Rahim Yar Khan's Jamal Din Wali area on Sunday.

Rab Nawaz, a resident of Moza Rangpur Sadat, told Express News that his wife was pregnant and was suffering from excruciating pain. He maintained that he and his relatives took her to a private clinic in the area which was being run by a lady doctor identified as Erum.

He maintained that the lady doctor treated his wife and put her on a drip. Rab Nawaz mentioned the doctor also gave his wife some medicines. However, after consuming them, her condition rapidly deteriorated.

He said that when his wife's condition became critical, Erum asked him to take her to a health facility in Sadiqabad for delivery.

The man pointed out he immediately took her to the hospital where the doctors conducted an operation. However, the child died before being born, he lamented.

Rab Nawaz accused Erum of committing negligence and administering wrong medicines to his wife that led to the death of his baby.

He demanded that the health minister, the deputy commissioner and other officials take notice of the matter and initiate action against the fake health practitioner.

Earlier in a similar incident, a two-year-old boy died after being given the wrong injection at a private hospital in Rahim Yar Khan.

The victim's father, Abdul Ghafoor, a resident of Basti Imam Nagar, brought Ali Murtaza to Dr Khalid Hospital with minor pain.

After waiting for a while, the doctor examined his son and asked a paramedic to administer an injection. Ghafoor asked the doctor not to give an injection to the boy as he was not seriously ill and on an empty stomach. However, the doctor did not listen and gave an injection to the child that claimed his life.