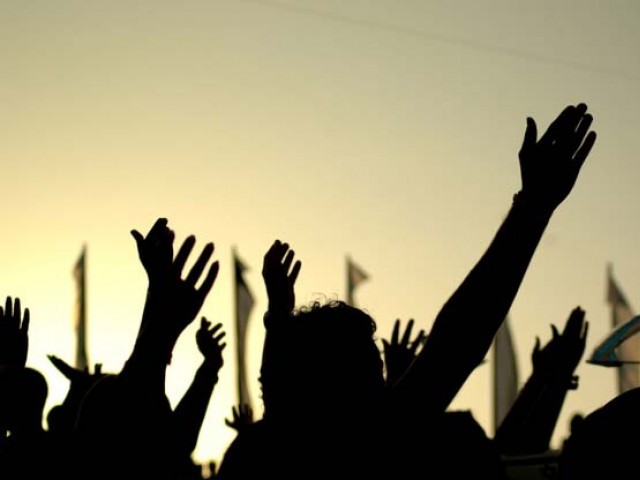 ---
LAHORE: The Punjab Professors and Lecturers Association (PPLA) continued its sit-in on Mall Road for the sixth consecutive day. The government has not paid any attention to their demands.

According to the statement of the association, the teachers will boycott classes at all colleges in Punjab after 10am on Monday (today) because their demands haven't been met as yet.

On Sunday, the teachers while sitting under tents and drenched in perspiration kept on chanting slogans against the government and in favour of their demands. Their leadership and different trade union, students' activists also visited them and made fiery speeches.

The protesters had gathered to demand implementation of service and pay protection, lifting one-and- half-year ban on promotion and introduction of five-layered formula on the pattern of Khyber Pakhtunkhwa (KPK) through their sit-in.

Talking to The Express Tribune, a protester said that it was pathetic that on the one hand, the government had been making tall claims of providing relief while on the other hand, it had been treating the architects of the society inhumanly.  He demanded of the Punjab Chief Minister to take immediate notice of their protest and take measures to meet their demands.

The protest has caused traffic congestion in the most part of the city. Mall Road is a major artery of the city. Its blockade affected the traffic flow on Mall Road and adjacent roads. Besides, it also hosts important government offices and commercial areas, including WAPDA House, Governor House, Alhamra Hall, 90-Shahra, Lahore Zoo, CCPO Office, Lahore High Court, State Bank of Pakistan, GPO, DCO Office, PANORAMA Shopping Center, and Hall Road.

A large number of commuters use the road to travel and the blockaded caused a lot of problems for them. Besides, it also led to congestion on adjacent roads, including Cooper Road, Ferozepur Road, and Queens Road.

City Traffic Police Lahore (CTPL) deployed an extra contingent of wardens to maintain the flow of traffic. They also held diversions on the roads leading towards protest site. Lahore police also deployed police officials for security purpose and maintain law and order situation.