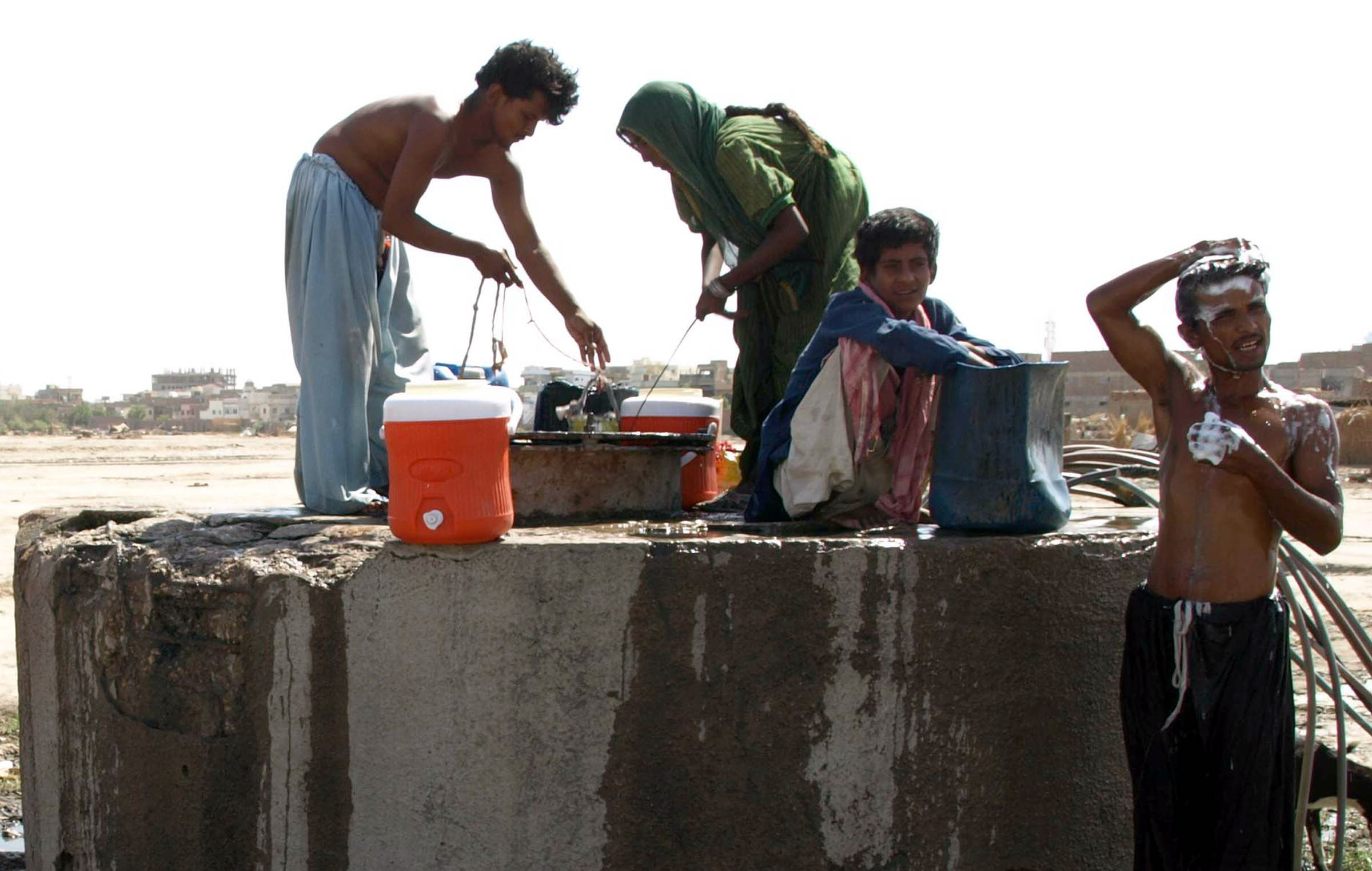 ---
RAWALPINDI: To ensure uninterruptible supply of water during the hot summer months, the Water and Sanitation Agency (Wasa) in Rawalpindi has devised a "Summer Water Supply Plan".

Under the plan, Wasa Managing Director Muhammad Tanveer said that they have decided to set up clear supply lines from Rawal Dam, Khanpur Dam apart from operating the 440 tube wells of Wasa at 100 per cent capacity.

With around 25 to 35 of the tube wells breaking down every day, officials said that they have arranged 30 water pumping motors. Hence, when any tube well breaks down, they will immediately replace the pumping motor within an hour to keep the tube well working.

Per the plan, tube wells will be required to supply water for up to two hours every day.

Moreover, the agency has decided to ensure timely payment of power bills of the tube wells to ensure the uninterrupted supply of power to the machines. In the case of load shedding, water supply hours will be adjusted.

Tanveer told Daily Express that they have already started implementing the plan, adding that just a couple of tube wells of the 440 machines are currently out of order which are expected to be repaired soon.

"We will not allow a water crisis to develop in Rawalpindi," he said.

Moreover, Wasa will also monitor social media for complaints regarding malfunctioning tube wells and other water supply complaints. Moreover, they will also address complaints launched on the complaints portal of the government.

Amnesty for illegal connections

Apart from ensuring uninterrupted supply of water, Wasa has also decided to launch an amnesty scheme for illegal water connections and water thieves in the city from next month.

In this regard, some 408 illegal water connections were discovered in the city. Most illegal connections, around 159 were discovered in Ward-95 of the city apart from 58 illegal connections in Ward-100, 26 connections in Ward-91 and 24 illegal connections in Ward 110.

The beneficiaries were issued a year's water bill as a penalty apart from directing them to pay Rs3,475 as fees for a new domestic water connection and Rs6,400 as fees for a commercial water connection.

Published in The Express Tribune, March 30th, 2019.
COMMENTS
Comments are moderated and generally will be posted if they are on-topic and not abusive.
For more information, please see our Comments FAQ