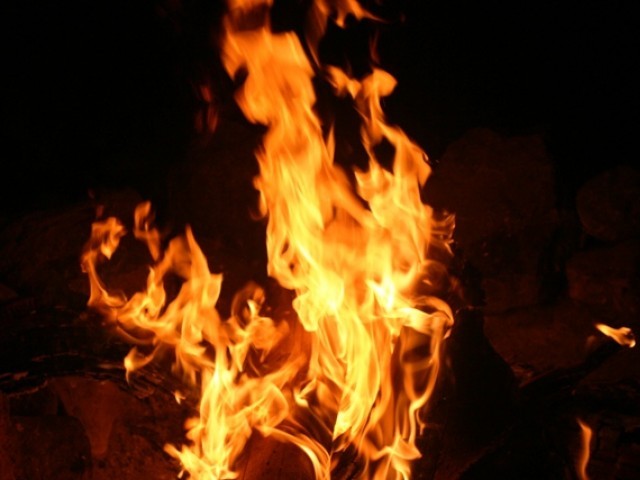 ---
LODHRAN:

A man set himself on fire over a marriage dispute in Lodhran on Wednesday.

Qureshi Wala police station official told Express News that 22-year-old Ali, a resident of Gogran Village, had fallen in love with a girl from the same area.

He added the two wanted to marry and informed their family members.

The official mentioned that on the day of the incident, Ali asked his parents to send his marriage proposal to the girl's family.

However, Ali's parents got annoyed over the issue and refused to marry him to the girl, he highlighted.

The official revealed that the deceased locked himself in a room, doused his body with petrol and set himself on fire. As a result, he suffered burn injuries and was immediately shifted to District Headquarter Hospital for treatment.

The doctors at the hospital said that the condition of the man is critical as most of his body had been burnt. They added all efforts were being made to save his life.

Meanwhile, the police have registered a case and started investigations.

In January, a man set himself on fire over a marriage dispute in Dera Ghazi Khan.

Police said that Kashif Abbas, a resident of Naurangabad, was depressed after one of his relatives refused to give their daughter's hand in marriage.

The man doused his body in petrol and set himself ablaze. After the incident, police and rescue teams reached the spot and shifted the victim to the Teaching Hospital trauma centre.