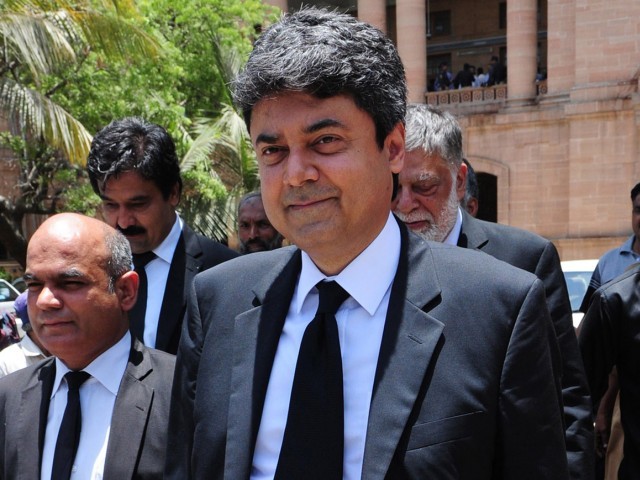 ---
Law Minister Farogh Naseem on Wednesday said the government was planning amendments in the National Accountability Bureau (NAB) law and ensure elimination of corruption from the country.

PM Imran reiterates resolve to protect rights of citizens

Speaking to the media in Islamabad, Naseem also revealed that Foreign Minister Shah Mehmood Qureshi was in contact with opposition parties pertaining to the issue of the military courts, said Express News.

"The opposition has a mixed stance with regards to military courts. Some parties are supporting them while others have their reservations.".

"There has never been any debate in the federal cabinet on the 18th Amendment and Prime Minister Imran Khan has never asked to roll it back," clarified the law minister.

"Any changes in the Constitution are made according to need and time. There are some matters in the 18th Amendment, which needs discussion. But for now, the government has no intentions to bring any changes to the amendment," he added.

The law minister claimed the government was not intervening in NAB matters and has not intervened in cases related to the former prime minister Nawaz Sharif or Pakistan Peoples' Party (PPP) co-chairman Asif Ali Zardari.

"The government will soon make amendments in the NAB law while some development will also be made in the law related to plea bargain."

LHC orders removal of Shehbaz's name from ECL

Naseem insisted the authority to grant bail should rest with the trial courts and said: "The Supreme Court's judgment with regards to the Urdu language should be implemented."

He also said the interior ministry would contact the court with regards to an order seeking removal of Pakistan Muslim League-Nawaz (PML-N) President Shehbaz Sharif's name from the Exit Control List (ECL).
COMMENTS
Comments are moderated and generally will be posted if they are on-topic and not abusive.
For more information, please see our Comments FAQ