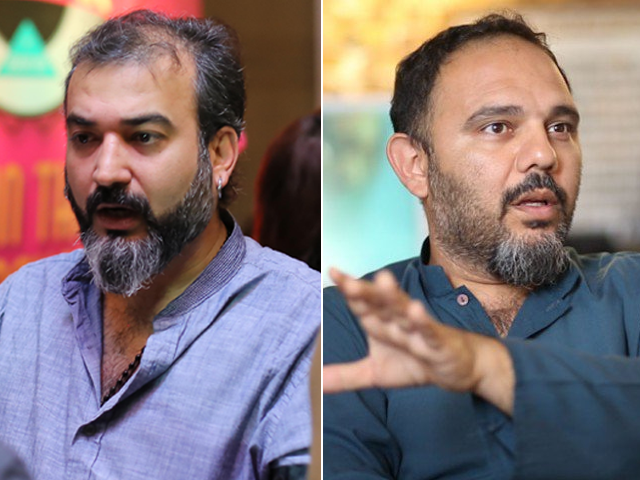 ---
KARACHI: Additional District Judge, Karachi South, Samina Qureshi on Wednesday ordered plaintiff Sohail Javed and defendant Jami to maintain status quo in the ongoing defamation case.

According to the court order, the counsel for the plaintiff argued that defendant Jamshed Mahmood Raza (Jami) be restrained from sharing 'defamatory content' against Javed, whereas the defendant's counsel opposed the application and submitted that "the suit is required to be argued on the ground of maintainability according to  law."

The order further stated that, "contentions raised by the learned counsel for the plaintiff require consideration therefore, in the interest of justice  both the parties are directed to maintain the status quo till next date of hearing with further direction to properly argue the matter according to law."

The defendant's legal team expressed full faith in the judicial system and considered this order just the beginning of 'their fight.'






"Despite the counsel for the plaintiff vehemently arguing the removal of the subject post, the court was pleased to direct the parties to maintain status quo," Jami's legal team said in a statement.

"We have full faith in our justice system, and the court order further instils our faith in the sanctity of truth. This is just the beginning of our fight for the countless victims of sexual abuse who suffer in silence," the statement further read. "The victims have reposed their faith in the court after yesterday's court order and they are now coming forward in public and will also now initiate their own legal proceedings against their predator."

It then stated, "Moreover, truth is a defence to defamation and we will take this opportunity provided to us by Javed to unveil the truth in the legal proceedings initiated against Jami. We will further continue to fight for a just, safe and an inclusive Pakistan."

Plaintiff Javed's lawyer also spoke to The Express Tribune regarding the progress in the case. He remained adamant that he will not drop this case.

Sohail Javed files Rs1b lawsuit against Jami

"Let me be very clear on this: I will not drop the case. I haven't defamed anyone and this was only the second hearing. We have been asked to maintain status quo," Javed told The Express Tribune. "I'm just practicing my legal right. The other party is claiming that there weren't any names taken but it was a very direct hit."

The next hearing is scheduled for April 6.

Back story

On February 18, director Sohail Javed filed a lawsuit against film-maker Jami Mahmood for defaming him on social media. After two weeks, the music video director filed a lawsuit against Jami. The Operation 021 film-maker's counsel responded to the legal notice on March 9, which was later met with a lawsuit for the same. 

Published in The Express Tribune, March 28th, 2019.



Have something to add to the story? Share it in the comments below. 
COMMENTS
Comments are moderated and generally will be posted if they are on-topic and not abusive.
For more information, please see our Comments FAQ