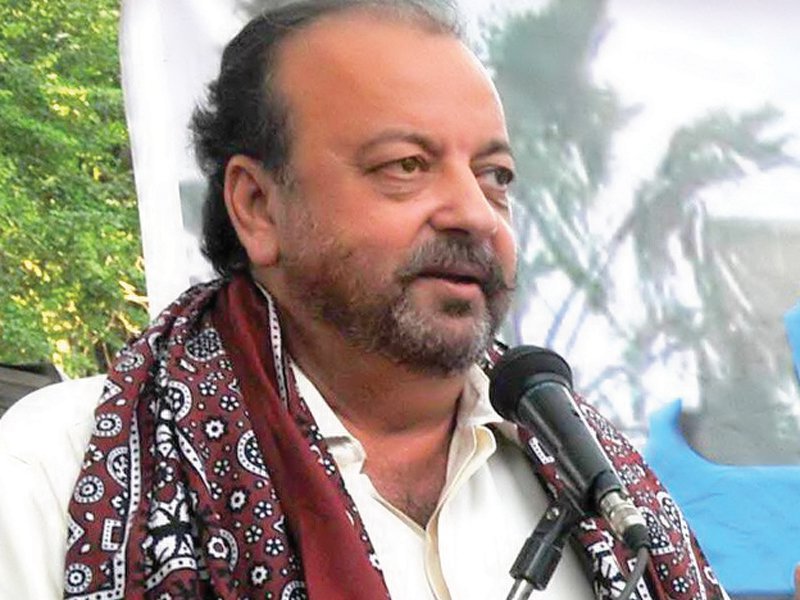 ---
KARACHI: The administrative judge of the accountability courts extended on Thursday the physical remand of Sindh Assembly Speaker Agha Siraj Durrani by ten more days in the case pertaining to assets exceeding his income.

Durrani was produced before the administrative judge by National Accountability Bureau's (NAB) officials. The NAB investigation officer (IO) requested a 15-day extension in the physical remand. The officer said that the investigations were under way and a 90-day remand could be acquired. He added that Durrani goes to the assembly daily and was not cooperating in the investigations.

The court inquired from Durrani if he was being tortured in NAB custody as he had claimed earlier. Durrani said that NAB officials were lying and Assembly sessions are not held daily.

He said that NAB bothers him by summoning him again and again.  He added that he was cooperating but that he was being tortured. "I don't have any counsel, therefore, I will give the arguments myself," he said. The court inquired again if he had been tortured. The speaker said that NAB staff misbehaved with his family. The court again asked whether he had been tortured to which Durrani replied that he was being kept in a suffocating room. He said that he was not being allowed to meet his brother and his cook, driver and other servants were being harassed.

The IO said that Durrani was being interrogated in an air-conditioned room. He asked what more facilities could be given to him. NAB prosecutor argued that every type of facility was being provided to the speaker who goes to the Assembly on a daily basis. The prosecutor added that the speaker gets up at 12pm, has breakfast and then reads the newspaper.

Durrani said that the prosecutor was lying and added that he wakes up for Fajr prayer, not at 12pm.

NAB prosecutor argued that they had provided him every facility and asked Durrani to define harassment and how his family had been misbehaved with.

Published in The Express Tribune, March 22nd, 2019.
COMMENTS
Comments are moderated and generally will be posted if they are on-topic and not abusive.
For more information, please see our Comments FAQ