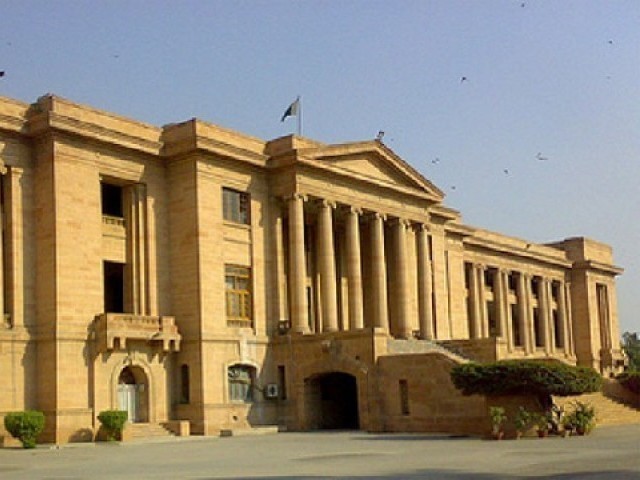 ---
KARACHI: The Sindh High Court (SHC) ordered the federal government on Tuesday to make changes in the rules related to the release of prisoners over the non-payment of blood money (Diyat) and directed the Sindh government to submit a report in 15 days after making efforts for the release of prisoners.

A two-member bench, headed by Chief Justice (CJ) Ahmed Ali Sheikh and comprising Justice Omar Sial, was hearing the plea filed by Advocate Shahab Asto regarding the release of the prisoners over the non-payment of blood money. Federal Secretary of Human Rights Rabia Javeria and Sindh home department secretary appeared in court.

Home department secretary informed the court that the blood money on account of a 60-year-old prisoner was paid by the provincial government. CJ Sheikh remarked that if this was the case, then the prisoner would have to spend his whole life in prison. The government should take effective steps for the release of poor prisoners.

Farhatullah Babar seeks review of Qisas and Diyat law

Advocate Asto argued that only the 60-year-old prisoners would benefit from such efforts made by the government. Therefore, the federal government should pass orders to make changes in the laws so that prisoners under 60 years of age could benefit too. Human Rights Secretary Rabia Javeria assured hat the federal government will make changes in the laws within a month.

The court ordered the federal government to submit the report within a month and Sindh government to make efforts for the release of prisoners and submit report in 15 days.

According to the report submitted by the home department, 35 prisoners were imprisoned in different jails of Sindh, who were imposed a total fine of Rs10.8 million. Advocate Asto argued in the petition that thousands of prisoners have been imprisoned as they are unable to pay the blood money and aren't being released even after the judicial orders for the payment of blood money by the government. The list of such prisoners in the jails of Sindh should be sought and the blood money on account of poor prisoners should be paid from the national treasury, read the petition.

Published in The Express Tribune, March 20th, 2019.
COMMENTS
Comments are moderated and generally will be posted if they are on-topic and not abusive.
For more information, please see our Comments FAQ