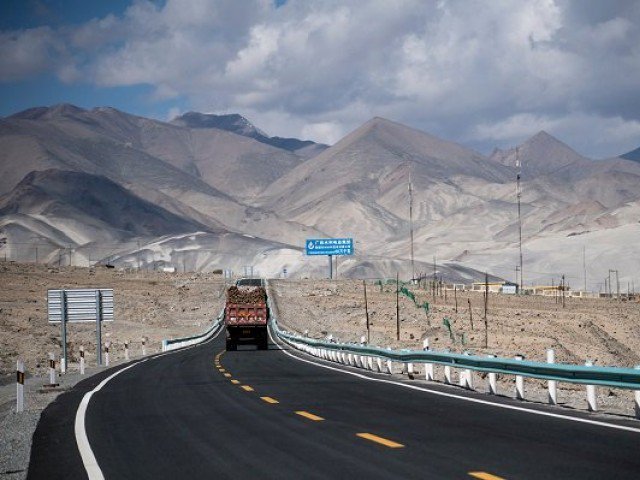 ---
In an increasingly multipolar world, Pakistan should diversify its relations instead of relying too much on any single economic partner and should open its doors to other partners. In this regard, the CPEC must be expanded westwards to Central Asia and the Middle East in order to reap maximum economic dividends.

Moreover, Islamabad must also ensure internal political and economic stability coupled with improved governance to counter external threats and achieving strategic stability in the region.

This was stated by experts during a seminar titled "Corridors in South Asia: A Bumpy Road to Strategic Stability", organised by the Sustainable Development Policy Institute (SDPI) on Monday.

Former Pakistan Peoples Party Senator and Centre for Pakistan and Gulf Studies (CPGS) President Sehar Kamran said that Pakistan is a maritime nation and that around 95% of its trade with the world and 100% of its oil imports come through sea routes.

"Even though Pakistan has a huge potential, there is complete ignorance towards the importance of the blue economy," she said, adding that not only were they a victim of sea blindness, but they were also blind on our diplomatic front where Pakistan has failed to present its case to the world.

"It is unfortunate that we make our mega projects and investments, such as the China-Pakistan Economic Corridor (CPEC) and Saudi Investments, controversial through media hype," she lamented.

Kamran urged the need for the effective implementation of a national maritime policy, coupled with a comprehensive strategic stability roadmap to counter external threats and achieving the potential dividends of blue economy.

Author and analyst Zahid Hussain said that the concept of national security has changed whereby Pakistan needs to first address its economic, food and environment securities to achieve strategic stability.

"If we ensure peace, this South Asian region will transform as the fastest growing economic zone of the world," he said, adding that there was a need to work towards peace in Afghanistan to achieve geostrategic stability.

"We should be proud of our relationship with China, but we should also realise that China is here because it has its own strategic and economic interest, which we do not understand completely.  We should instead learn from China that how it managed and secured its economic development despite its external challenges," he added.

Commenting on the blue economy, Hussain said that security and cultural values are the two major obstacles in the sea and coastal tourism development of Gwadar.

He also warned against seeing the Chabahar port as competitive, and instead urged to see it as complementing the Gwadar port.

"We should not behave like an insecure nation."

Former Strategic Plans Division (SPD)—Arms Control and Disarmament Affairs (ACDA) director general Khalid Banuri said that weapons, especially nuclear weapons, provide you with some space to avoid conflict.

In a veiled reference to the recent military escalation between Pakistan and India, Banuri said that nuclear weapons do not offer a panacea to all issues. He said that Pakistan needs to synergize its efforts, diversify its relations with the world at large and internationalize the lingering issues, such as Kashmir for strategic stability in the region.

National Defence University Visiting Lecturer and Research Associate Amna Tauhidi presented a paper and emphasized the need for evaluating CPEC from a tri-lateral perspective, such as trade and economic co-operation, corridors as a geopolitical tool and thirdly use corridors as a strategic tool and its implications for stability in the region. 

Published in The Express Tribune, March 19th, 2019.