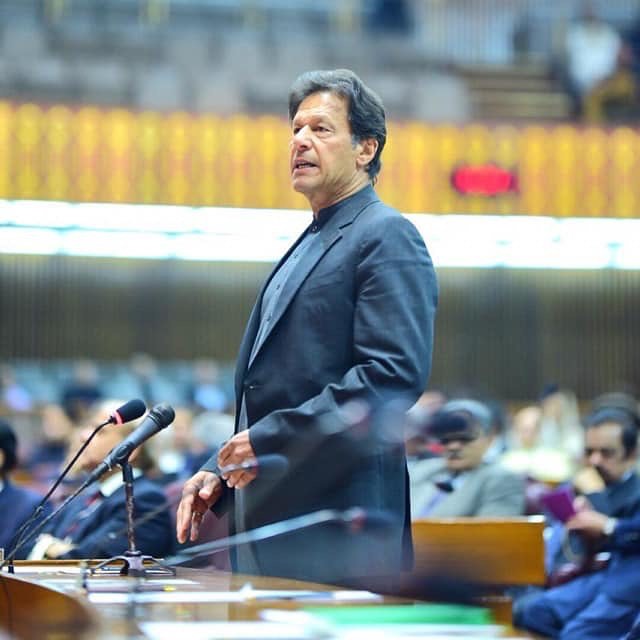 ---
Prime Minister Imran Khan on Monday said his government plans to spend Rs100 billion annually on the development of the erstwhile Federally Administered Tribal Areas (Fata).

In a tweet, the premier announced the start of consultations on a comprehensive uplift plan for the recently merged tribal areas and added that a three-week consultative process had been initiated to formulate a 10-year development plan.


Living up to our commitment. A 3-week consultative process on 10 yr Dev Plan for former FATA is being initiated, starting from Bajaur. Our ppl in the tribal area will see unprecedented development as Govt plans to spend over Rs100 billion annually for 10 yrs in tribal districts

— Imran Khan (@ImranKhanPTI) March 18, 2019


PM Imran's announcement comes days after his maiden public address in the tribal areas. At the March 15 rally in Bajaur, which was formerly part of Fata, he ordered the restoration of mobile internet service in the area and announced several development plans.

These included jobs for 8,000 youths, a Rs2 billion grant for interest-free youth entrepreneurship loans, and installation of solar panels in 300 mosques and grid stations of Bajaur and Mohmand.

Mobile internet service restored in Bajaur on PM Imran's directives

He said funds had already been released for construction of sports facilities, while efforts were underway for an industrial zone to promote small businesses and cottage industry.

"The Pakistan Tehreek-e-Insaf (PTI) government will introduce Sehat Insaf Card in all tribal areas. Every family here will have Rs720,000 per annum at their disposal for medical treatment."

On Sunday, authorities acted on the prime minister's directives to restore mobile internet service in Bajaur district and cellular networks became available in the area.

According to a notification issued by Bajaur's deputy commissioner, directives to resume 2G, 3G and 4G services were issued throughout the district.

Imran Khan became the first prime minister after Zulfikar Ali Bhutto to address a public gathering in tribal areas, which were merged with Khyber-Pakhtunkhwa last year.

The historic merger was completed on May 31, 2018, after President Mamnoon Hussain signed the 25th Constitutional Amendment Bill into law.

The bill secured a two-thirds majority in the National Assembly and Senate, while a similar one was also passed by the K-P Assembly on May 27 with 92-7 votes.