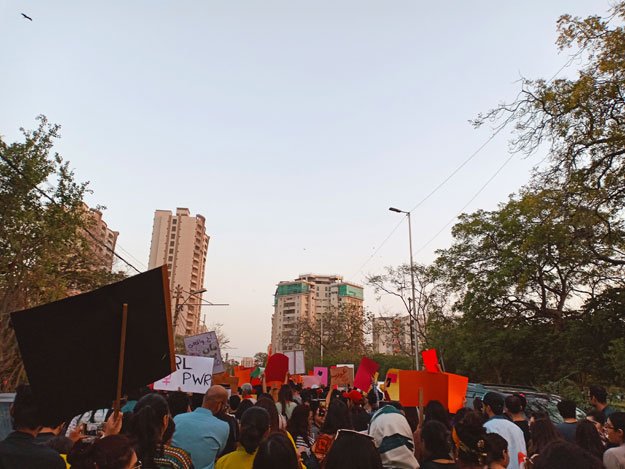 ---
ISLAMABAD: Lawmakers of Muttahida Majlis-i-Amal (MMA) have strongly reacted to the recently held Aurat Azadi March across the country.

The MMA leaders declaring the march a conspiracy to promote immorality said that the protest was aimed at destroying the healthy family system in Pakistan and demanded action against organizers of the event.

MMA parliamentarian Maulana Asmatullah, Maulana Kamaluddin, Maulana Muhammad Anwar, Malik Afreen Khan and Shahida Akhtar Ali after submitting an adjournment motion at the National Assembly demanded an immediate debate on the issue.

Shahida Akhtar maintained that permission for such demonstrations was out of the question.

Aurat March 2019: Her blues are everyone's jazz

"Demonstrations like these are against the Objectives Resolution which sets the preamble of our constitution," she said.

Akhtar termed the protest as an advancement of agenda by the western NGOs through which they wanted to devastate eastern societies and culture.

"Those claiming to establish a state of Madina have been exposed after granting permission for such demonstration," she said.

The MNAs claimed that placards exhibited in the demonstration held gross and inappropriate remarks which were aimed to negate the commandments of the Almighty.