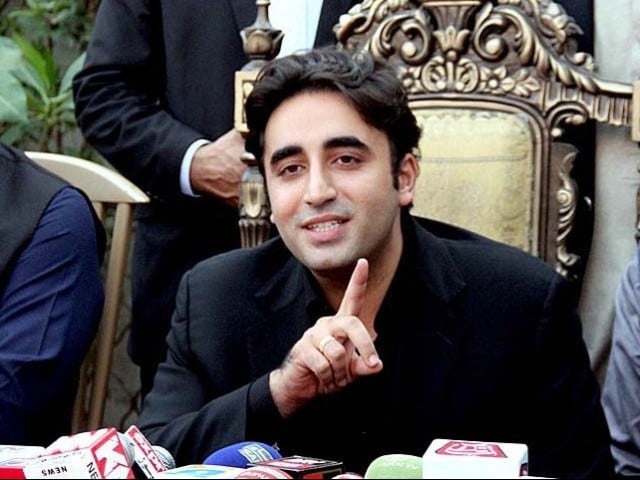 ---
LAHORE: Pakistan Peoples Party (PPP) leaders have stressed that the sole purpose of party chairman Bilawal Bhutto Zardari's visit to PML-N supremo Nawaz Sharif at Kot Lakhpat jail in Lahore on Monday (today) is to inquire after the former premier's health.

PPP Chairman Bilawal Bhutto Zardari is scheduled to meet Nawaz Sharif premier at Kot Lakhpat jail at 2pm today along with a delegation of PPP leaders including Qamar Zaman Kaira, Senator Mustafa Nawaz Khokar and chairman's political secretary Jameel Soomro.

The permission regarding the meeting was sought from the government on Saturday. PPP Punjab Parliamentary leader Hasan Murtaza said that there was no political agenda for the meeting. He said Bilawal Bhutto Zardari was going to meet Nawaz Sharif to inquire after his health.

Hasan Murtaza observed that with leaders of two large political parties meeting, the discussion on political situation was inevitable. He maintained that the intent of the meeting should not be misconstrued and added that PPP and PML-N were not planning to forge any alliance.

Referring to the parliamentary meeting presided over by Bilawal on Sunday, Murtaza said that the party chairman had clarified that he was going to meet Nawaz on humanitarian grounds and had no political agenda for the meeting.

Murtaza said that during the parliamentary meeting, the party chairman was told that discussions on important issues in Punjab Assembly were mostly overshadowed by controversial statements of the provincial ministers. He said that Bilawal had instructed the parliamentary leaders to hold media interactions to highlight the real issues if they did not get a chance to do so during the assembly session.

PPP Punjab president Qamar Zaman Kaira stated that important administrative decisions had been taken in the parliamentary meeting.

Kaira said with country heading towards deterioration, discussion on politics between the two leaders was obvious but the purpose of the meeting was to inquire after the PML-N leader's health.

Praising the PPP co-chairman, Kaira noticed that Asif Ali Zardari has followed in the footsteps of his late wife Benazir Bhutto in forgiving Nawaz Sharif for the sake of democracy.

Expressing his concerns about Nawaz's health, Kaira said that PPP was worried about the former premier's wellness and hoped that he received the best treatment. He maintained that he did not know what advice Bilawal would give to Nawaz Sharif. Commenting on All Parties Conference, Kaira said it was too early to say anything about it.

On the other hand, PPP leader Syed Khursheed Shah warned that if anything happened to Nawaz Sharif, Prime Minister Imran Khan would be held responsible.

Cowards talk behind people's backs, Bilawal hits back at Imran

Shah observed that medical reports of the PML-N leader are worrisome.

This will be for the first time that the leaders of the PPP and the PML-N, the two arch-rivals of the past, will be having a meeting in jail.

'Good to know all corrupt joining hands': Rashid on Bilawal-Nawaz meeting

Bilawal with his father Asif Ali Zardari and other senior party leaders had previously visited the Sharifs' residence at Jati Umra in September last year to offer their condolences over the demise of Begum Kulsoom Nawaz. Terming her death a "great loss", Zardari had said the PPP stood by the Sharif family and the PML-N in these difficult times.
COMMENTS
Comments are moderated and generally will be posted if they are on-topic and not abusive.
For more information, please see our Comments FAQ