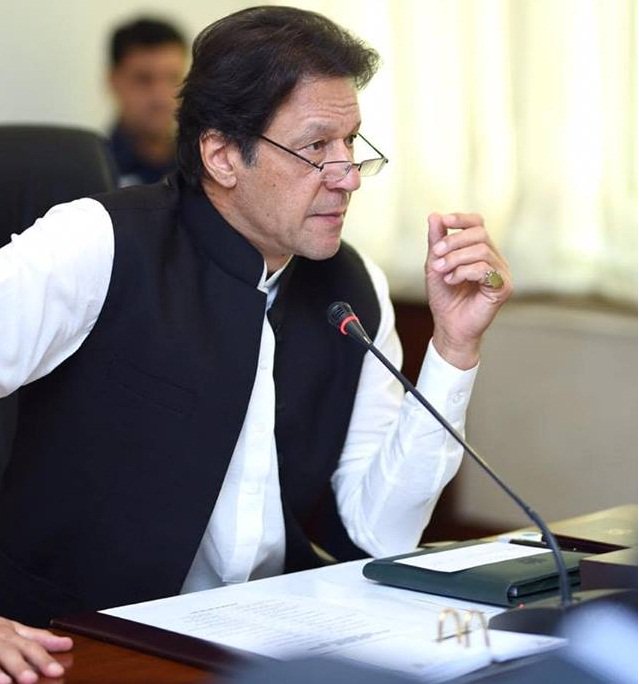 ---
LAHORE: Prime Minister Imran Khan on Saturday informed that a draft of the Punjab tourism policy is ready to be presented before the cabinet.

The prime minister was in the provincial metropolis where he chaired different meetings.

Eight new locations have been identified for development of tourism sites. The Punjab government has planned to open government rest houses for tourists.

In this regard, 70 rest houses of the Forest Department located in Kotli Satian, Chakwal, Koh Suleman, Attock, Kala Bagh, Khushab, Bahawalpur and Jhelum are likely to be utilised. The PM was also briefed on heritage and religious and youth adventure tourism initiatives.

Imran Khan highlighted huge potential of tourism after opening of the Kartarpur border and directed officials to make special efforts to tap the opportunity.

The premier said interest of foreign tourists has increased in Pakistan and the tourism sector could generate new employment and investment opportunities. He also instructed officials to do renovation and preservation of heritage sites for attracting local and international tourists.

He also directed provincial authorities to make arrangements for environmental protection and infrastructure development in Punjab.  Khan said climate change is a reality. "It is the need of the hour to focus on development of national parks", he said.

Punjab Chief Minister Usman Buzdar along with adviser on climate change will inaugurate 'Plant for Punjab' campaign on March 21.  As part of the campaign, hundreds of thousands of saplings will be planted. The prime minister was also briefed about the provincial government's interventions to curb pollution.

Khan highlighted that it has been scientifically proven that increase in pollution negatively impacts human lifespan. "We need to make sure that our coming generations remain safe," he added.

The PM was also briefed on solid waste management and was told that the provincial government is continuously monitoring performance of solid waste collection companies. A sum of over Rs174 million has been recovered from ghost employees.

The government has planned to observe sanitation week from March 18. Pilot rural sanitation programme is also being launched in 1,000 villages of 107 union councils by end-April.

He was also briefed on the provincial government's action against land grabbers. The PM was told that over 2,000 acres of Forest Department land was retrieved from grabbers.  During anti-encroachment drive over 111,254 acres of land has been retrieved from land grabbers and illegal occupants.

The PM was also briefed on initiatives of the Punjab Food Authority (PFA) and the Punjab Revenue Authority.  He asked officials concerned to launch a comprehensive awareness campaign against adulterated and substandard food products and to take stern action against adulterators.

"There is no shortage of human resources in Pakistan. There is a dire need to encourage honest and upright people and to take strict action against those who do not perform," he said.

Punjab Health Minister Dr Yasmin Rashid briefed the PM on health sector initiatives. The premier met with Punjab CM Buzdar and Punjab Governor Chaudhry Sarwar separately. The CM told the PM about arrangements related to former premier Nawaz Sharif's medical treatment.

Meanwhile the prime minister said it is the responsibility of the state to take care of the downtrodden segments of society as the state is a synonym for looking after the weak.

"It is encouraging that philanthropists are collaborating with the government for the wellbeing of the underprivileged strata of society. It is the duty of the haves to support the have-nots," Khan said on Saturday while presiding over a meeting in Lahore.

The PM approved construction of five more shelter homes in major public hospitals in Punjab's provincial capital to facilitate patients' attendants. He also ordered to expedite completion of five under construction shelter homes.

Khan also directed officials concerned to provide better lodging facilities to the poor and the homeless at the shelter homes during summer. He also underlined the need to expand capacity of these places.
COMMENTS
Comments are moderated and generally will be posted if they are on-topic and not abusive.
For more information, please see our Comments FAQ