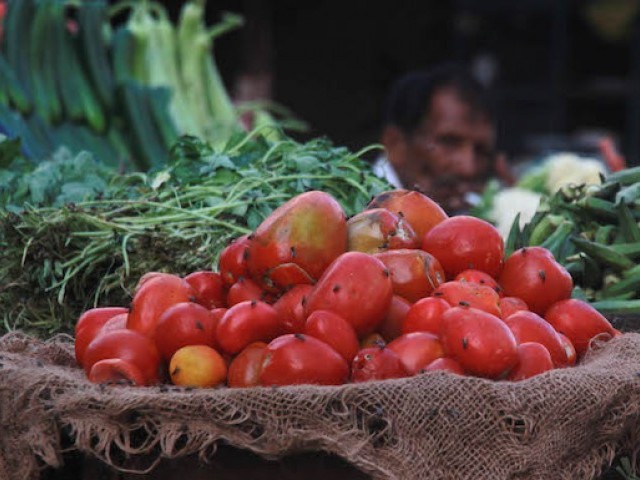 ---
LAHORE: Vegetable smuggling from India has resumed as tensions de-escalated between the two hostile neighbours following the release of captured Indian Air Force (IAF) pilot by Pakistan.

Smuggled garlic from India is openly available in Lahore's vegetable market. Two truckloads of garlic were sold within hours of reaching the Badami Bagh vegetable market, according to sources.

Trade between the two halves of the disputed Himalayan region of Kashmir was halted after hostilities led the two nuclear-tipped enemies to the brink of war late last month.

However, trade resumed between Occupied Srinagar and Azad Kashmir through Srinagar-Muzaffarabad route, trucks loaded with tomatoes and other vegetables from India reached the wholesale vegetable markets of Rawalpindi and Lahore.

PFA destroys mounds of vegetables irrigated from wastewater

The two truckloads of garlic which reached the market in Lahore on Friday morning were carrying at least 200 bags of 50 kilos each, said sources from the wholesale vegetable market.

An importer had ordered the garlic consignment, which reportedly raised concerns among local traders. As the wholesalers association has posted anti-Indian posters and banners, only a few sellers are engaged in selling the smuggled commodity.

The general secretary of the Traders Association at Badami Bagh Fruit and Vegetable Market, Chaudhry Khalid Mehmood, said the fruits and vegetables imported from IOK are smuggled to markets in Punjab after meeting the local demand as the demand in Azad Kashmir.

"Despite informing the Customs Chief Collector and several authorities in writing, the smuggling remains unhindered," he said.

Wholesale trade: Government plans modern fruit, vegetable market

Mehmood claimed that the trucks loaded with Indian vegetables are allegedly smuggled to the Punjab markets by bribing Customs authorities.

Chaudhry Akram, an assistant to the Punjab chief minister and the chief of the price control task force, said the trade of goods between Azad and IOK takes place through the barter system.

"The fruits and vegetables imported from Indian Occupied Kashmir are over and above the need of people in Azad Kashmir. Hence, the items reach Lahore and other markets."

He said that he opposes trade with India via Wagah border but since the item is supplied through a barter system via Kashmir, he does not oppose it.

He further claimed that potatoes from Pakistan are being exported to IOK through the barter system.
COMMENTS (2)
Comments are moderated and generally will be posted if they are on-topic and not abusive.
For more information, please see our Comments FAQ