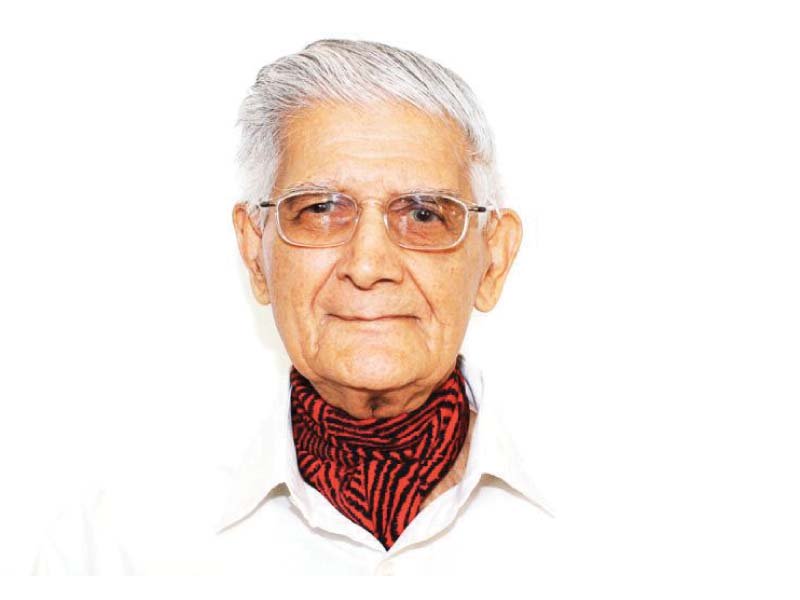 ---
KARACHI: One of the oldest advertising agencies of Pakistan, Manhattan International (Pvt.) Ltd., celebrated the 60th work anniversary of their administration director, Zafarullah Poshni, on Friday.

Poshni joined Manhattan in 1959 as a copywriter, a few years after ending his career in the military, and went on to become the creative director of the agency within five years.

He worked as the creative head for over 35 years.  During his tenure, his team produced some of the most notable and popular advertisements and jingles, including the ISPR advert of the late 70s, early 80s, 'Pakistani Fauj Kay Jawan Hain Hum,' (We are the soldiers of Pakistan's Army) and 'Har Ghari Taiyar Kamran Hain Hum,' (We are always ready).

Down memory lane: The last survivor of the Rawalpindi conspiracy recalls the events and imprisonment

At the start of the 21st century, he was transferred to the relatively less onerous post of administration director in deference to his age. As he celebrates his 60 years at the agency, he still continues to assist the creative department in proofreading and translations.

Poshni is among the first to arrive at the office every morning and daily puts in the full nine hours of work, sometimes even longer. "I have worked 60 years for Manhattan and I'm very proud of my achievements and elated to be celebrating my diamond jubilee with my colleagues," said Poshni.

Published in The Express Tribune, March 9th, 2019.